AIF – Alternative Investment Fund" means any fund established or incorporated in India in the form of a trust or a company or a limited liability partnership or a body corporate which is a privately pooled investment vehicle that collects funds from investors, whether Indian or foreign, for investing it by a defined investment policy for the benefit of its investors.
Alternative Investment Funds can be of different types based on their investment strategy and types of assets under management. Under the SEBI AIF Regulations 2012, alternative investment funds are listed in the following types.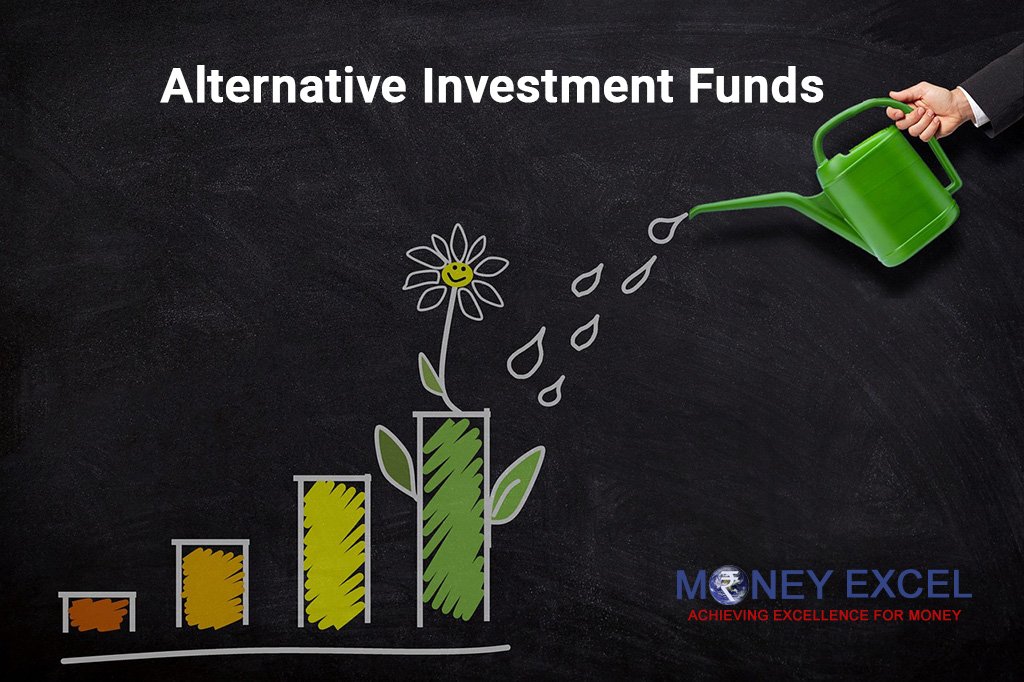 8 Types of AIF – Alternative Investment Funds
#1 Venture Capital Fund (VCF)
VCF means "an AIF which invests primarily in unlisted securities of start-ups, emerging or early-stage venture capital undertakings mainly involved in new products, new services, technology or intellectual property right-based activities or a new business model and shall include an angel fund". It is mostly applicable to asset-light businesses that are intensive in technology, intellectual property, or digital media applications.
#2 Angel Fund
Angel Fund means "a sub-category of Venture Capital Fund under Category I Alternative Investment Fund that raises funds from angel investors and invests in accordance with the SEBI AIF Regulations". Angel Investor means any person who proposes to invest in an angel fund and satisfies one of the following conditions, namely, – (a) an individual investor who has net tangible assets of at least INR 2 crore excluding the value of his principal residence, and who has early stage investment experience, or has experience as a serial entrepreneur or is a senior management professional with at least ten years of experience, (b) a body corporate with a net worth of at least INR 10 crore or (c) a registered AIF under these regulations or a VCF registered under the erstwhile SEBI (Venture Capital Funds) Regulations 1996.
#3 Private Equity Fund (PE)
PE Fund means "an AIF which invests primarily in equity or equity-linked instruments or partnership interests of investee companies according to the stated objective of the fund". It may be understood that a private equity fund is primarily an equity-based investor but unlike venture capital funds which are focused on early-stage investments, private equity funds are mostly involved in later-stage financing in business entities that have established a business model and need to be scaled up for further growth.
#4 Debt Fund
Debt Fund means "an AIF which invests primarily in debt or debt securities of listed or unlisted investee companies according to the stated objectives of the Fund". Many types of debt that are private are considered to be alternative investments because of their illiquidity and often because they are not commonly held by traditional investors. Even listed companies issue debt securities such as non-convertible debentures (NCDs) and bonds through a private placement that are not available in the traditional investment route.
#5 Infrastructure Fund
Infrastructure Fund means "an AIF which invests primarily in unlisted securities or partnership interest or listed debt or securitized debt instruments of investee companies or Special Purpose Vehicles (SPVs) engaged in or formed for the purpose of operating, developing or holding infrastructure projects". Infrastructure debt or equity financing through AIFs is of a recent phenomenon in India.
#6 SME Fund
SME Fund means "an AIF which invests primarily in unlisted securities of investee companies which are SMEs or securities of those SMEs which are listed or proposed to be listed on an SME exchange or SME segment of an exchange". In this context, 'SME' means a Small and Medium Enterprise and shall have the same meaning as assigned to it under the Micro, Small, and Medium Enterprises Development Act 2006 as amended from time to time.
#7 Hedge Fund
Hedge Fund means "an AIF which employs diverse or complex trading strategies and invests and trades in securities having diverse risks or complex products including listed and unlisted derivatives".
#8 Social Venture Fund
Social Venture Fund means "an AIF which invests primarily in securities or units of social ventures and which satisfies social performance norms laid down by the fund and whose investors may agree to receive restricted or muted returns".