Women Health Insurance – Health insurance is extremely important part of our life. Health care expenses are sky rocketing and to live without health insurance policy is a risk. There are many women health insurance policies available in the market. You may be thinking that women are generally covered under family floater health insurance plan hence they don't need any separate health insurance policy. However, health insurance needs of women are different. They are prone to many different health related issues that requires a special care.
If you are working women or housewife it is advisable to have health insurance policy or Top up policy that provides additional coverage. If you are convinced that you are required to purchase health insurance policy you should evaluate and find out which women health insurance policy is best for you. Here are detail about best women health insurance policies in India.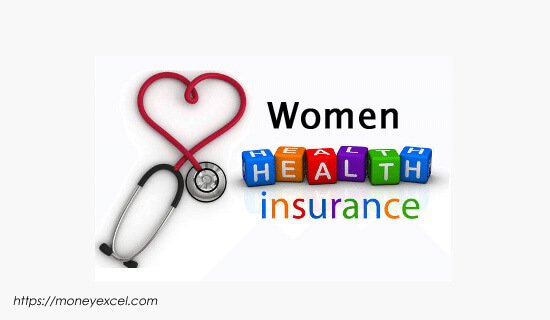 Women Health Insurance Polices in India
#1 Tata AIG Wellsurance Women Policy
Tata AIG Wellsurance is special plan for woman. Tata AIG Wellsurance provide benefits against specific illness as well as daily cash payout. The major benefits are paid as lump sum basis. There are three types of plans classic, supreme and elite. Key features of Tata AIG Wellsurance policy are given below.
Coverage of 11 critical benefits.
Daily hospitalization cash benefits in terms of regular cash payouts.
High hospitalization cash benefits for patients admitted to ICU.
Cosmetic restoration surgeries are covered as a part of accident.
Policy renewal allowed for life time.
Option to increase sum insured at the time of renewal.
Severity based payout.
Additional rider benefits available.
HIV, AIDS and sexually transmitted diseases not covered.
#2 Bajaj Allianz Women Specific Critical illness Insurance Plan
Bajaj Allianz also provide women specific critical illness insurance plan. This plan is somewhat different as it provides job loss cover as well as children education benefit. This plan also offers congenital disability benefit. Key features of Bajaj Allianz Women Specific Critical illness insurance plan are given below.
This plan provides coverage of 8 critical illness.
Lump sum amount paid in case of diagnosis of critical illness.
If women have a baby with congenital illness or disability 50% of amount will be reimbursed.
In case of job loss and diagnosed with any critical illness within 3 months Rs.25000 will be paid as compensation loss.
Future children education benefit of Rs.25000 will be paid in case critical illness is detected.
Occupational disease caused by working condition is not covered.
#3 HDFC ERGO Women Critical illness Plan
HDFC ERGO Women Critical Illness Plan is special plan for women. This plan provide protection against major illnesses, surgical and critical illness as well. Key features of HDFC ERGO Critical illness plan are given below.
Coverage to 41 different critical illness as well women specific illness.
Option for job loss, pregnancy and non-born baby coverage.
Post Diagnostic support. Second medical opinion reimbursement.
Instant and lump sum payment on diagnosis of critical diseases.
Free preventive health checkup.
Over to You
You should give importance to health insurance policy. Women health insurance policy is for single and working women. You should have health insurance coverage of at least 5 Lakh. If you are covered under family floater policy, you can opt for top up coverage plan.