WhatsApp Payments is now rolled out in India. This feature is available for both Android and iPhone smartphone users. WhatsApp Payments will turn out to be very good digital payment option for India. A simple option of making money transfer using WhatsApp is very convenient. In addition to that due to the large user base, this option is likely to get popularity soon. It is UPI based feature this means money will directly go to the bank account, this will eliminate a need for mobile wallets and other such financial instruments. If you are not sure How WhatsApp Payments will work? Here is a complete guide to WhatsApp Payments.
How to Download and use WhatsApp Payments?
WhatsApp Payments is rolled out for the selected users in India. You need to update your WhatsApp in order to use this. As per report 2.18.41 version is required for Android users and 2.18.22 version is required for iPhone iOS users. Follow the steps given below once your version upgrade is done.
Open WhatsApp and click on three dots on the top right corner
Click on settings. You will find an option of "Payments" below notification tab.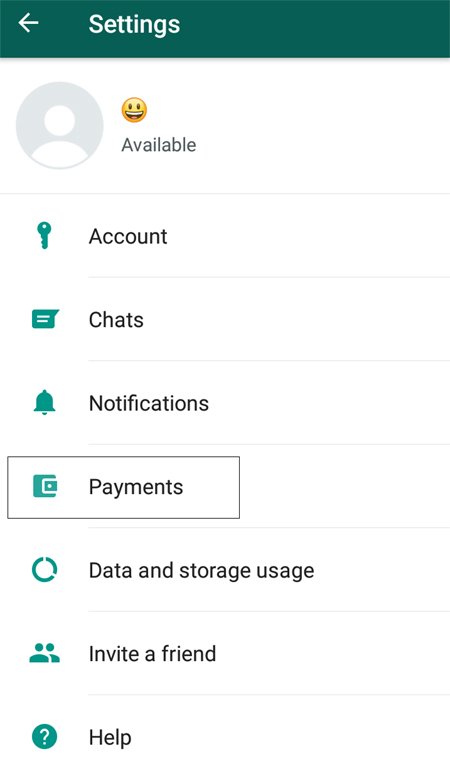 Click on that you will be asked to accept terms and condition. Click on "ACCEPT AND CONTINUE".
Now you will be asked to verify your phone number via SMS. In order to do that you need to click on "VERIFY VIA SMS".
The app will send you an SMS or verify your mobile number for registration.
How to Add Bank Accounts to WhatsApp Payments?
It is very easy to configure bank accounts in WhatsApp Payments app. Follow the steps given below.
Go to Settings -> Payments inside WhatsApp.
As your verification is completed you will be taken to the tab where you need to select your bank account.
Tap on the bank where you have a bank account.
If your mobile number is registered with multiple accounts in the same bank information about all accounts will be displayed on the screen.
Select the bank account which you would like to configure for payment setup.
If everything goes fine, you will see the UPI Setup Complete screen.
You can also configure multiple accounts in WhatsApp Payments. You need to repeat process given above to add another account. Out of these accounts, you need to select one account as a primary account.
How to send money via WhatsApp Payments?
You can send or receive money only if your friends or relative has configured their bank account with WhatsApp Payments. I suggest sending this guide to your friends and relative it will help them to configure the WhatsApp for sending and receiving payments.
Once it is configure it is easy to send and receive money via this app. This app does not allow payment to vendors or business partners such as Flipkart, MakeMyTrip or BookMyShow.
Here is a process to send money via WhatsApp Payments app.
Open the chat of the WhatsApp contact to whom you want to send money.
Click on Attach Symbol which is given near chat window. You will be able to see Payment option.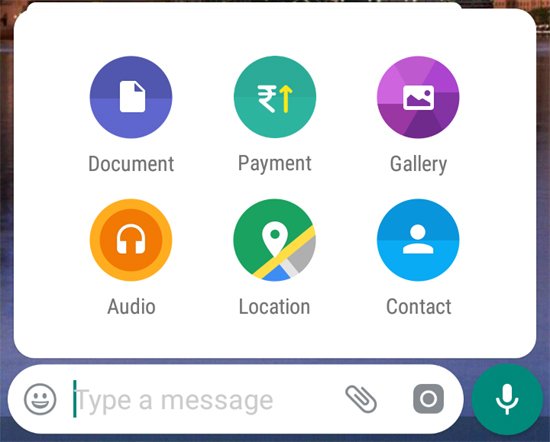 To send money, tap on this option and enter the amount you wish to send. You can also add a note to the message if you wish.
To authorize the payment you need to enter UPI PIN of bank account from where you are sending money.
Once you authorized the transaction money will be sent. You will be able to see this transaction as a part of message conversation.
WhatsApp will keep a history of all your transactions. You can see this history by going to View History tab given under Payment tab.
From above discussion, it is clear that WhatsApp Payments is simple peer to peer money transfer option that will surely help India to boost digital transaction on the move.
If you find this information interesting please share it with your friends and relatives.