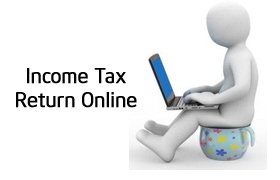 Gone are days where CA or advocate was required for filing income tax return. Today you can file income tax return online with one click. Last day of filing income tax return in nearby and you must be doing paperwork for filing tax return. In order to help you we are herewith 5 website for filing income tax return.
5 Websites for Filing Income Tax Return
Taxsmile is leading portal for filing tax return. This portal provides facility for filing return free of cost if your income is up to 3 lakh. If your income is more than 5 lakh you need to pay 250 Rs/- and you can get 250 Rs/- gift voucher. You need to create id and provide all information for filing income tax return.
Another option given by Taxsmile is just upload form 16 and pay 500 Rs/-. Taxsmile will take care of filing income tax return.
ClearTax
ClearTax is one of the best site for filing income tax return. Filing tax return using ClearTax is completely free. You need to just create account and provide details like PAN number, income source, TDS, capital gain etc.
You can even upload Form 16 in PDF format system will scan form 16 and fill details automatically.
Self e-filing is free with cleartax but if you are stuck and looking for CA assistance you can select cleartax offer of CA assisted e-filing starting from 499 Rs/-.
H&R Block
H&R Block is much like cleartax nice and clean interface for filing tax return online. H&R Block provides free help if you are stuck in filing return. Process of filing e-return is very simple here. You can upload form 16 and it will automatically scan details. Entire process is shown in following video.
If you don't have time for filing tax return you can take help of CA by paying 999 Rs/- on this site.

All website given above gives you facility of filing tax return free of cost while Taxspanner provide only paid services. Even if you want to file return by self by giving information you have to pay 499 Rs/-. Taxspanner will give 50% discount if you have account with SBI.
Website is not that appealing but provide quite simple method for filing return. This site also offer tax optimization services with nominal fees of 1499 Rs/- per year.
E-filing Government site for filing e-return. In order to file return with this site you need to register yourself with PAN number. During registration system will capture all information and create unique id accessible using PAN number. Once you have created login id follow the steps given below.
1. Download the applicable ITR form from Downloads
2. Fill it offline
3. Generate XML
4. LOGIN using PAN number.
5. Go to e-File link – Upload Return
For more information go through video:-
We hope that these website will help you in filing your tax return.
Do share your experience about e-filing services offered by these websites.