The market for laundry solutions in India has expanded considerably over the past decade and is now thought to be valued at more than Rs 20,000 crores. Over the following five years, the market is anticipated to maintain its present expansion trajectory at a CAGR of 7.5%. Rising hygienic consciousness, the use of technology-driven offerings, and the accessibility of reasonably priced laundry services are major growth drivers in the sector.
A very well-known laundry firm in Telangana is Washmart. They already have locations in Hyderabad's Gachibowli, Madinaguda, and Kukatpally. In Hyderabad, they collaborate with 26 hotels and hospitals to offer their services. Washmart franchises are available in more than 21 states across India, in addition to the existing presence in Telangana.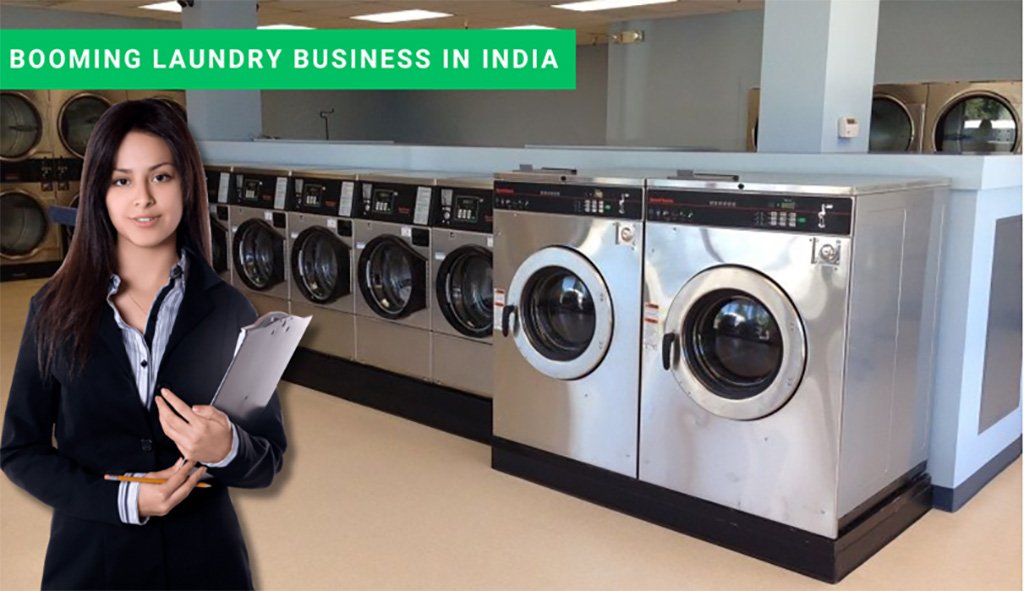 The Services
The Washmart offers a variety of services, including laundry, dry cleaning, house cleaning, ironing clothes, etc.
Washmart is undoubtedly quite an amazing and glorious concept in the laundry and dry cleaning industry, Washmart franchisees can open Washmart in their localities and work for themselves. It can be a great initiative and also in addition can give you a solid income.
COVID-19
Every passing day, people are learning more about the advantages of using professional washing services and as a result of the development of technology and social media, laundry services are a common option for families, students, and busy professionals because of their accessibility and low cost. Additionally, because of the COVID-19 pandemic's increased focus on hygiene, more people turned to commercial laundry services, this can be termed as a self-awareness act!
Franchise
Washmart provides services of every kind right there in the Washmart Store. Here, other service locations are not necessary as you may easily choose to perform all laundry services in one location. In order to become a Washmart Franchisee, the raw material supplier will give you the required raw material in quantities sufficient for the first three months. The company will charge individuals a very small amount for the raw materials. Leading hotels and medical facilities will partner with the organisation and one will soon receive orders from those locations if there are any of their branches nearby. With a 16 lakh investment amount, the company charges a franchise fee of Rs 5 lakh to obtain the Washmart franchise. This payment is not at all transferable. This service fee is assessed after ten years of service as well as ten years of marketing and branding. The Washmart setup receives the remaining sum. The company must get an additional payment of Rs. 5,00,000 for the franchise interior machines. For this sum, the company will provide the interested candidates with the washing machines they require. The five-year franchise agreement will only be effective then and can be renewed after ten years. There is only a 500 rupee renewal cost and it must also cover the expense of the contract.
Requirements
It takes at least 250-300 square feet of commercial space in a busy region to open a Washmart franchise. The outlet's interior should feature a Washmart concept. The company will provide direction. Additionally, three people are needed to operate the store. One person runs the machinery, while the other receives orders at the cash register and remains there while packing. The business provides franchise employees with comprehensive training. offers technical assistance for all machinery. The business will help you with machine maintenance and repair.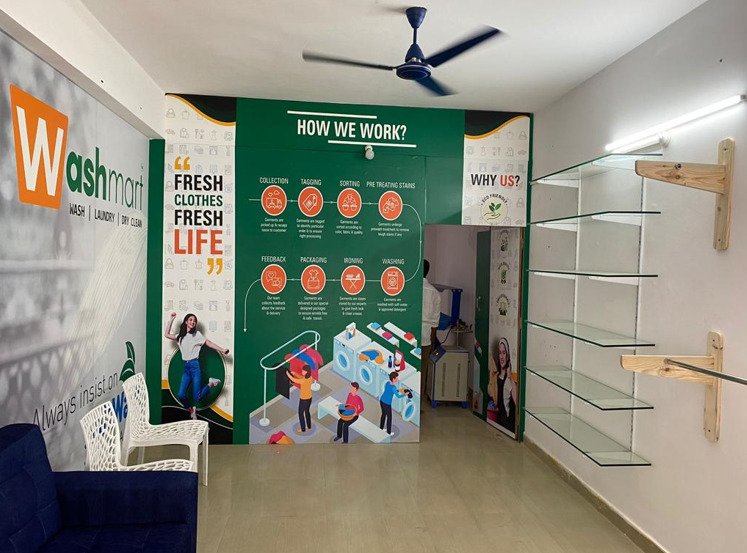 Business
Around 12–16 lakhs will be needed as an investment to launch this Washmart business. The cost of the equipment, the interior, the franchise fee, and the supplies needed for the franchise are included in this sum. These are all offered by the business. The necessary items for the outlet do not need to be purchased by the company. Even if an individual already has them, one can start a business with them. If he/she already owns the equipment required for infrastructure, they do not need to purchase them from the company. This will result in a lower initial expenditure. One can purchase all the electronic items, such as a printer and CCTV camera, for the Washmart franchise setup.
This franchise has a 30% profit margin on sales in terms of revenue. A business can receive business leads from the company. One will receive orders from the business with whom they are affiliated and also will be required to pay them a 5% service fee. One must pay the corporation 10,000/- rupees if the monthly sales total is about 2 lakh rupees.
Other Laundry Business Success Story
Nishant Tripathi, who launched the upscale online dry cleaning and laundry service company Dhobilite. In 2011, he founded this business intending to set the standard for laundry services in India.
2011 marked the beginning of his operations. He experimented with and refined the company strategy and software throughout the years. He enriched the laundry industry in 2015 by becoming India's first on-demand, app-based laundry service provider. He currently has more than 20 locations and has expanded into more than 15 cities in the last two years, and it is massive. He also has more than 30 franchises. He also has factories in Hyderabad, Faridabad, Lucknow, Gurgaon, and Noida.
Franchisee Testimonial
"Being a member of the Washmart family makes me very happy. The demand for dry cleaning and laundry services is astounding, and my store's affiliation with Washmart has given it a competitive edge. The corporate team's assistance has been outstanding, which has streamlined the setup procedure. The tried-and-true business model of Washmart has already demonstrated remarkable promise, and I'm optimistic about the future of my store." – says Gaurav Saini, a Store Owner Of Washmart in Jammu!
How To Get Started?
Getting started is incredibly simple! You'll have guidance every step of the way, but the initial decision rests with you, and it can truly transform your destiny and livelihood. While all the details are outlined above, if you find yourself in doubt, don't hesitate to address it. Speak up and embark on this journey with confidence, ensuring success for yourself and helping others in the process.
Offering specialised services, such as eco-friendly detergent alternatives or same-day turnaround for busy professionals, adds an intriguing dimension to launching a laundry business. Furthermore, collaborating with local dry cleaners or offering convenient pickup and delivery services can set you apart from competitors and attract a loyal customer base. This initial investment can quickly yield substantial returns, paving the way for a thriving company through effective marketing strategies and a strong focus on delivering exceptional service.
Conclusion
Washmart is nothing but a great deal. In today's busy schedule, people do not have much time to wash or iron clothes, people want them ready-made – fresh and pressed. Hence, waiting for someone else to do it cannot be an option – the option is all about joining the community and walking towards a big opportunity to change the destiny of yours as well as the others. 
To know more about Washmart franchise, simply visit their website – https://washmart.in