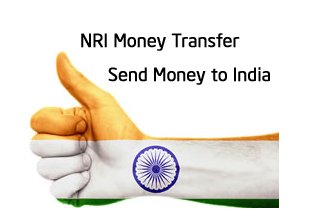 How to transfer money to India? Well, in good old days people were facing difficulty due to lack of technology. However, today it is very easy to transfer money to India. There are lot of intermediaries or agents or companies which transfer the money from one country to another country in seconds. This has been a great help for those who are residing outside the country but have closed ones in India.
7 Ways to Transfer Money to India
ACH
Automated Clearing House transfer (ACH) is a great way for transferring money, but it is traditional approach and not much relevant today because it takes almost a week to reflect the amount in the recipient's Bank statement. This method is popular in US.
 Net Banking/Online Transfer
You can also send money to anyone in India via online transfer. Before transferring the money you would have to fill the form which is provided by the banks. Some basic information and details need to be filled up in the form and you can transfer money easily.
Also Read –How to transfer money via SBI Instant Money Transfer
Payment Gateways
Another popular method for money transfer to India is payment gateway. Payment gateway is service provided by e-commerce application service provider. You can also use your credit card for this payment service. Transfer of Money through Payment gateway has totally changed the way money can be sent. It is of great use.
Wire Transfer
The most used and adopted method of transferring the money to other country recipient is wire transfer. This method requires the person to visit the branch and submit the recipient details, without which the transfer is not possible. The best example of this kind of wire transfer is "Western Union".
Money Orders
This type of method is adopted by the sender when the amount to be transferred is in small denominations. This order helps the recipient to en-cash the order and take the money home, while deducting some charges for the service they have provided.
Bank Drafts
Many Indian and International banks allow their account holders to make a bank draft in Indian Rupees. The bank drafts can be used in India. The bank draft of State Bank of India is free if the bank draft amount is more than Rs. 50000.
Telegraphic Transfer – NRI and NRE Accounts Deposit
Telegraphic Transfer or telex transfer, often abbreviated to TT, is a term used to refer to an electronic means of transferring funds. A transfer charge is often charged by the sending bank and in some cases by the receiving bank. NRI & NRE Accounts need to be opened to get the money in the account deposited. The special feature of this kind of accounts is that these accounts can deposit the money in foreign currency and withdraw it in your preferred currency.
Some of the Best Transferring Agents (Per $ 1,000)
| | | | |
| --- | --- | --- | --- |
| Name | Fees | Duration | How it is? |
| | | | |
| Xoom | 0 | 4 Hours | Paypal Service. Now the delivery time has been reduced and is also in minutes. Most known for its security & support |
| Pangea Money Transfer | $4.99 | In Minutes | Instant Money Transfer to India in Bank Account of SBI, HDFC,ICICI, Axis Bank |
| MoneyGram | 2% of Amount | In Minutes | Similar to Western Union, company incorporated in USA, having branches world wide and stepping in the Indian Market with good hopes. |
| Western Union | 21 | In Minutes | American Origin company based its H.O. at USA, one of the most trusted brand in the world in last 10 years. |
| Remit2India | 9 | 1+ days | Best way to transfer money to India with the best rates and lowest charges. Duration might become and issue |
| Payoneer | 31 | 5 days | Similar to Paypal. A Master Card. Monthly Fees for having and maintain the accounts. Promotion Bonuses Available. |
Rate mentioned above are indicative and subject to change with change of country or service type.