Citizenship by investment programs (CIPs) are programs that allow individuals to obtain citizenship or residency in a country by making a significant investment or donation to the country's economy. Small countries often offer these programs as a way to attract foreign investment and boost their economies.
St Lucia, St. Kitts and Nevis, Dominica, Grenada, Vanuatu, and Antigua and Barbuda are known small countries that offer CIP.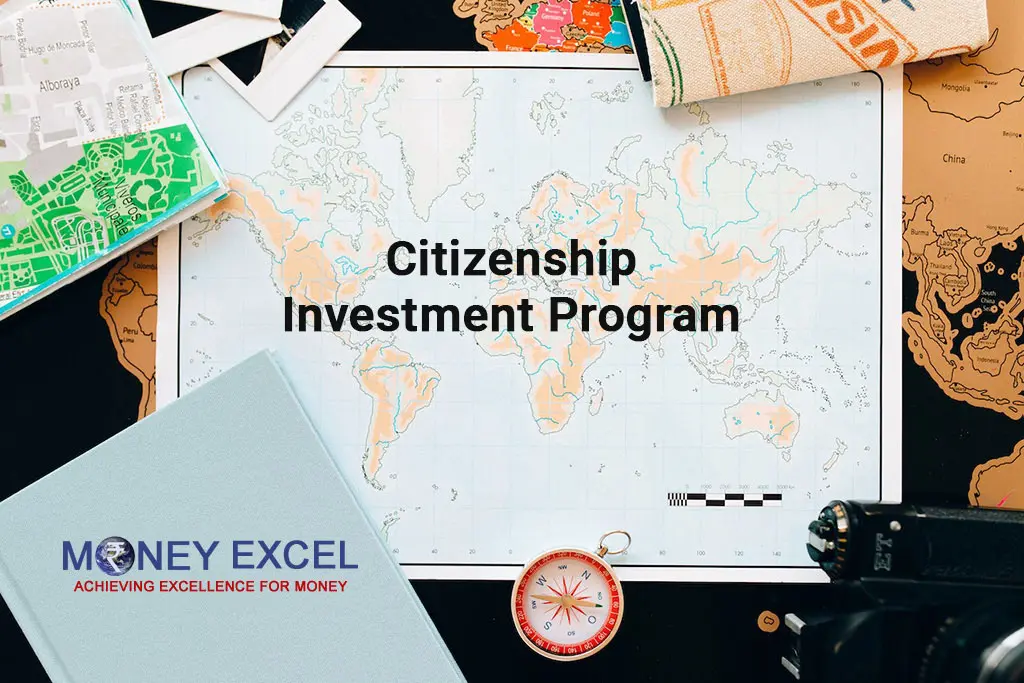 If you are a skilled worker looking for permanent residency in St Lucia, citizenship by investment may be your best option. This type of investment will allow you to obtain citizenship without having to renounce your current citizenship. The Caribbean nation of St Lucia offers an excellent Citizenship-by-Investment Program (CIP).
Citizenship by investment St Lucia offers several benefits to applicants, including visa-free travel to over 150 countries, tax-free global income, and personal safety. This article will discuss the five top reasons to consider St Lucia's Citizenship-by-Investment Program.
Understanding the Citizenship-by-Investment Program
Citizenship by investment is an attractive option for those who want to acquire second citizenship without having to live in the country for years first. It involves investing a certain amount of money in exchange for the grant of citizenship in a foreign country.
This type of investment can be used as an effective way to experience different cultures, enjoy visa-free travel, and secure the future of one's family. It offers several business opportunities as it will allow investors with access to new business ventures and enhanced financial security. Investors seeking to invest in this program should carefully research the legal implications, financial requirements, and other aspects before making any decisions.
St Lucia has four Citizenship-by-Investment Programs. All of these options involve investing $100,000 – $3,500,000 into the country. Despite needing to invest a large sum of money, joining a CIP has several benefits. Some of these include:
St Lucia Offers a Low Tax Regime
The Caribbean is known for its low taxes, and St Lucia is no exception. St Lucia does not have taxes on inheritance or capital gains. However, St Lucia follows a progressive model for taxes where there is no tax for those who earn less than $18,400. The higher your income is, the more taxes you owe, and this applies to residents and non-residents. This makes it an attractive destination for wealthy investors who are looking to minimize their tax liability.
St Lucia Offers Political and Economic Stability
St Lucia is a politically and economically stable country with a long history of democracy and free elections. The country is well-developed, with strong education and healthcare systems. The economy of St Lucia is quite diverse, with tourism, financial services, and offshore banking being the largest contributors.
This makes it an attractive place to invest and do business. The country is also a member of the United Nations, the World Trade Organization, and the Organization of Eastern Caribbean States, giving it a high degree of political stability.
St Lucia Offers Visa-Free Travel to Over 130 Countries
With a St Lucian passport, you will be able to travel to several countries visa-free. This makes gaining dual citizenship in St Lucia quite attractive. Many of these countries are in the European Union, allowing St Lucian citizens to enjoy unrestricted travel to countries such as the Czech Republic, Andorra, Germany, and Croatia.
St Lucian citizens also have visa-free access to countries in the Caribbean, South America, Africa, Oceania, and even New Zealand. This means that St Lucian citizens can travel anywhere in the world without having to worry about visa restrictions or complicated immigration processes.
St Lucia Offers a High Standard of Living
St Lucia is a beautiful country with a fairly high quality of life. The country is renowned for its stunning beaches and lush rainforests, making it a great place to spend time outdoors. St Lucia also has excellent amenities, with reliable infrastructure and high-quality healthcare and education systems.
Outside of its scenery and government systems, the country is also very safe, and crime levels are low by global standards. The cost of living in St Lucia is also very reasonable, making it affordable. In comparison to the U.S., living in St Lucia is much cheaper and economical.
St Lucia's CIP Program is Efficient and Cost-Effective
St Lucia's Citizenship by Investment Program is one of the most competitive in the world. The program launched in 2014 with the hopes of gaining income for the development of the country.
The application process is simple, and the investment requirements are reasonable. The processing times are also very fast, with most applications taking 3-4 months to process.
Reap the Rewards of Applying for Citizenship by Investment in St Lucia
St Lucia is an excellent destination for those looking for a citizenship-by-Investment Program. Its attractive taxes, robust economy, and visa-free travel make it a great place to live and do business. By applying for this program in St Lucia, you can reap the rewards and open up many new opportunities.
It's important to note that while citizenship by investment programs can offer a fast and relatively straightforward path to citizenship, they can also be quite expensive. Potential investors should also be aware of the potential risks and drawbacks associated with these programs, such as the possibility of scams and the potential for increased scrutiny from tax authorities. It's always a good idea to do thorough research and consult with professionals before making any major investment decisions.