The housing finance companies provide home loan to the customers. As you are aware that the cost of real estate is skyrocketing, and it is difficult to purchase a house without a home loan. If you are planning to purchase a house, you have options you can avail home loan from leading banks as well as housing finance companies. In this post, we will discuss advantages and disadvantages of taking a home loan from the housing finance companies. In the end, I will also share Top 5 Housing Finance Companies in India.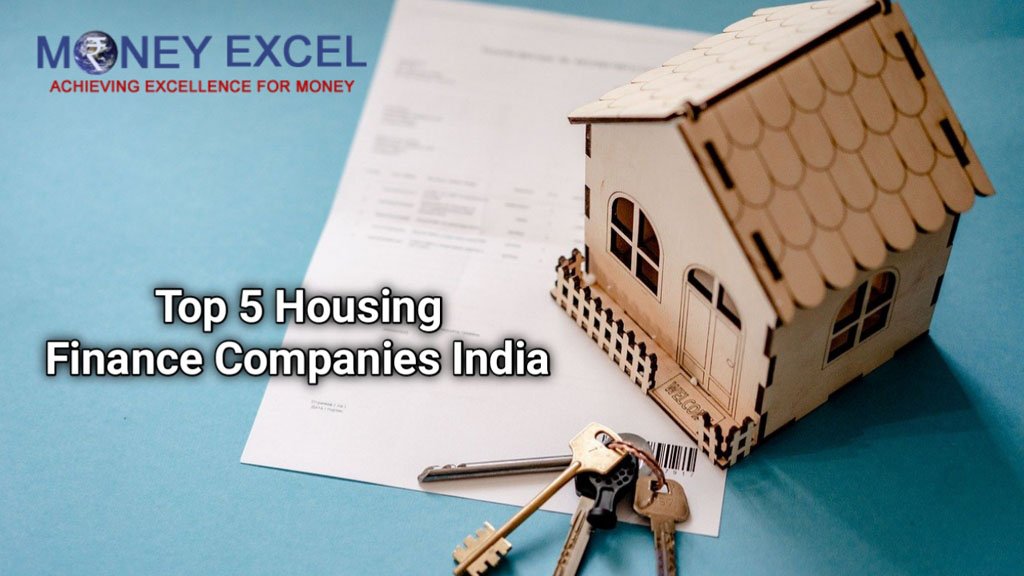 Should you opt Home loan from Bank or Housing Finance Companies?
At the time of availing a home loan, you have two different options. You can borrow money from the bank, or you can approach NBFC (non-banking housing finance company). The selection between NBFC and bank depends on key factors such as loan repayment period, processing fees, interest rate, etc.
Although home loan offered by bank and housing finance companies look similar in terms of features, but there are differences in fund sources and regulatory environment.
Also Read – 10 Best Bank for Home Loan in India
Advantage of taking Home Loan from Housing Finance Company
Easy Loan approval and relaxation on credit score
Housing finance companies provide loan easily. They are less stringent about credit score and their cost of funds. If you have the lower credit score you can still get a home loan from HFC but, at a higher interest rate. HFC generally use own credit scoring system instead of using a score from credit information agencies.
Higher Loan Amount
Bank does not finance registration charges and stamp duty under a home loan. Bank only allows loan on the property cost. However, the housing finance company includes stamp duty and registration cost while providing a home loan. It helps in increasing the home loan amount.
Faster Loan Processing
HFC offers quick home loan processing. Documentation is very simple in the case of HFC. HFC offers home loan with variable periods, processing fees and competitive interest rates. Overall HFC is more flexible compared to banks while approving a home loan.
Disadvantages of taking Home Loan from Housing Finance Company
Interest rate
The home loan offered by the housing finance company is costlier compared to a normal bank. The main reason is interest rate charges are higher for the bank compared to the interest rate offered by the bank.
Regulation 
Housing finance companies are not regulated by RBI. Banks have the mandate to follow MCLR (Marginal cost of fund-based lending). This means banks pass on interest rate changes faster to the borrower. It is not the case in HFC. Housing finance companies follow benchmark prime lending. It is not transparent in nature and you may not get the advantage of best market rates.
Overdraft facility
Banks generally offer overdraft facility. This means if you want to borrow or withdraw additional money you can do that in case of a home loan by the bank. It is called an overdraft facility. However, housing finance companies do not offer any overdraft facility to the customer.
Key difference between Banks and HFCs

Top 5 Housing Finance Companies in India
HDFC
HDFC is leading and one of the most popular housing finance companies in India. HDFC offers home loans at attractive interest rates. They also provide legal and technical counselling while buying a property. Key features of HDFC home loan are given below.
Home loan up to 90% of the property cost.
Faster loan processing.
Internet services for loan repayment.
Excellent customer care services.
Home loan starting from 8.6% to 9.45%.
Larger branch network to avail services.
India Bulls Housing Finance
India Bulls Housing Finance is next in the list of best housing finance companies. It is regulated by National housing bank. The key features associated with India Bulls Housing Finance are given below.
Instant Approval of Home loan.
Approval for the higher loan amount up to 80% of property cost.
Zero pre-closure charges.
Attractive interest rates.
No Hidden charges.
Application to disbursal online.
Flexible repayment options.
LIC Housing Finance
LIC Housing Finance is one of the largest housing finance company backed by LIC. LIC housing finance offers deals for resident, non-resident as well as pensioners. The benefits offered by LIC housing finance are given below.
Zero Processing Fees.
Zero Pre-closure Charges.
Zero Prepayment charges.
Quick Loan Processing.
Multiple Loan schemes.
Competitive interest rates.
PCHFL
Piramal Capital & Housing Finance Limited (PCHFL) is one of the top housing finance companies in India. PCHFL provides home loan, loan against property and business loans. Key features associated with PCHFL are given below.
Loan amount up to 90% of the cost of property.
Home loan interest starting from 10.50%.
Loan term up to maximum 25 years.
Easy repayment options.
Digital Application
L&T Housing Finance
L&T Housing Finance is next in the list of top housing finance companies in India. In addition to home loan L&T Housing finance also offers loan for home improvement, house extension and loan against property. Key features of L&T housing finance home loan are given below.
Quick Loan Processing.
Home loan up to 90% of property value.
Instant Online Approval.
Zero Prepayment Charges.
High Loan Amounts of up to Rs. 10 crores.
Flexible repayment options.
Conclusion – Housing finance companies is one of the best ways to avail home loan. However, you should opt for HFC only in the case where you are not getting home loan from the bank. Whenever you opt for home loan make sure to compare all features, interest rates and applicable fees.