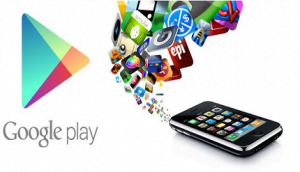 Smartphone is widely used device in India. People use smartphone for entertainment and internet browsing purpose. Apart from entertainment you can use your smart phone smartly to make or save more money.
Yes we are herewith Top 5 smartphone applications to save and make more money
Save Money India
Today, there are many websites that announces deals and discounts on daily basis but we cannot take full advantage as we are not aware about these offers.
SAVE MONEY INDIA brings a platform where you can get all the latest information about deals and discounts from various online shopping portals.
Remember – "What we save is what we earn"!! 
India Coupons
India Coupons allows the user to search for coupons and deals for online shopping sites. All possible coupons are combined together so user don't have to search for the coupons on different sites. Just click on your favorite shopping site, add items to cart, put the coupon codes on checkout. Shop more and save money with India Coupons
India Coupons provide coupons from major shopping sites like Flipkart,Jabong, Myatra,Yebhi and many more. 
Monthly Expense Tracker India
Monthly expense tracker india is simple application to track where your money goes.
Whether it is Monthly Expenses like Rent, Cable, Tuition fee, Electricity bill or Anytime Expenses like Buying Vegetables, Provisions, charging SIM or Buying books, Expense Tracker India can track them all. You can get summary and detailed reports of all types of expenses. You can also track your ATM withdrawals. Check the quarterly trend to see where expenses are growing up.
And you don't need Internet, banking account to use this application 
My Funds – Portfolio Tracker
Are you looking for mutual funds or equity tracker, My Funds is application which can provide facility to track stocks and mutual funds investment with a touch of button.
This application is easy to use support all BSE stocks and all mutual funds including SIP. You can have Stock and NAV charts.  You can track profit or loss. It does not require any account or username password. 
Indian Income Tax Calculator
Indian Income tax calculator is application for the financial year 2013-14 & 2012-2013. It calculates an income tax for salaried people or individual tax payer based on the given Year, Person Age, Basic Amount, HRA for Metro/Non-Metro, DA (Dearness Allowance), Special Allowance, LTA Received and Conveyance Allowance etc.
Investment details and income tax exemptions are calculated on HBL (House Building Loan) Principal, Medical Bills, Medical Insurance, PF (Provident Fund), Mutual Fund, Profession Tax Paid etc, under the sections (80C, 80D, 80E, 80U) of the Indian Income Tax Rules.
Tax payer should enter accurate annual amount received or spent in the relevant boxes and keep empty if it's not applicable to you. Once tax is calculated it gives break up of calculated income tax along with tax slabs.
You can Download this applications from Google Play.
Hope these applications will be useful to you. Do share your views or feedback in comment section.