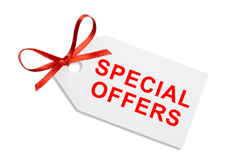 Diwali season has started, banks has started giving discounts and various offers on various financial products, so we are herewith list of special offers provided by bank on saving bank account, credit card, home loan & car loan. If you are planning to adopt any of these financial products you can prefer this list to get added advantage.
Saving Bank Accounts:-
If you have been given choice which feature you want in your saving bank account than your wish list will be something like:-
High interest rate
Nil Minimum balance requirement
Personalize Services
High limit for Daily ATM Transaction
Customized products, services depending on loyalty and size of account
No annual fees
We have some banks which provide some interesting services fulfilling your wish list.
If you want high interest rate on your saving bank money bank like Yes Bank and Kotak Mahindra Bank give 6.00% and 5.50% respectively on savings accounts with balance less than Rs. 100,000. For balances above Rs. 100,000 the rates are 7% and 6% respectively. Other banks do not match this figure.
If you want that your bank should not charge you for not maintaining minimum balance State Bank of India is the bank they have removed minimum balance criteria for saving bank account. Other bank charge penalty if you don't maintain minimum monthly/quarterly balance specified.
If you are looking for High limit for daily ATM transaction than you can avail this facility from SBI (State Bank Of India). SBI provide 40,000 Rs/- as daily withdrawal limit whereas most of the bank this limit is cap at 25,000 Rs/-
When it comes to online banking, Citibank India has a really good internet banking facility. There is multi level security, ease of use, no multiple registrations when it comes to adding new services like trading in mutual funds.  For a monthly SIP amount up to Rs. 20,000 in mutual funds there are no charges. Whereas most of other banks with demat facility charge certain amount for Mutual Funds purchase.
Credit Card:-
If you have been given choice which feature you want in your Credit Card than your wish list will be something like:-
High Credit Limit
No/Low Annual Fees
Customized Reward Points
Here are some credit cards worth taking a look and maybe even having them.
Credit cards from Citibank generally have a 55 day credit period. Most other banks have the credit period around 48-52 days.
The American Express Gold card is high on reward points for customers. You get 1000 points if you use it once a week. You get points on purchase of grocery, fuel, travel and utility bills. At the end of one year of usage of the card, you get additional 5000 points. There are discounts of up to 20% in premium in fine dining restaurants.
Citibank Jet Airways Citi Business Credit Card is another interesting card. It is perfect if you are a corporate executive who has to travel frequently. You earn 2 points for every Rs. 100 spent and double the points for tickets booked on Jet Airways.
Many banks have special privileges on Gold cards and Platinum cards. You must try to upgrade to these type cards by calling up the bank as the normal cards do not have too many offers/goodies for the customer. If you become a preferred customer or get a high priority status, you can avail of more benefits as a credit card customer.
Home Loan:-
Your wish list for home loan will be something like:-
Low/Nil Processing Fees
Low Interest Rates
Here are some offers given by bank on home loan this festival season.
Starting offer discount SBI has slash processing fees on home loan and car loan by 50%, while ICICI bank has reduced interest rate on housing loan. ICICI bank is now offering floating rate home loans at 10.25% up to Rs 30 lakh and at 10.50% for amounts above Rs 30 lakh and up to Rs 3 crore until the end of the calendar year. This rate is around 0.25% to 1% lower than the normal rate on housing loans.
HDFC has also followed ICICI and reduced home loan rate to 10.25% up to Rs 30 lakh and   10.5% for loans above Rs 30 lakh.
While UCO bank has come up with combo offer on taking both car loan and home loan. They have waived off processing fees on home loan. Union Bank of India's also offers processing fee waiver for home and vehicle loans.
Similarly, Bank of Baroda has slashed interest rates on home loans by up to 1.50% and auto loans by up to 1.75% in addition to waiving off processing charges.
Corporation Bank is offering a concession of 0.25% on interest rate for vehicle loans, if the borrower avails of both home and car loans. Processing fees are also waived off.
We doesn't mean you get attracted and take home loan due to this discount offers, Essence of this post is you must try to get best benefits from financial product you use. This will help you to make more money which is beneficial to you.
If you know some additional offers from bank which can be beneficial to all do share with us via adding comments.