Cricket is most enjoyable and favorite sport of every Indian today. Everyone loves to watch cricket. For many youngster cricket is a life. They love playing and watching a cricket.
Cricket not only gives enjoyment, you can learn lot of things from cricket. Let's try to build analogy between cricket and financial life.
Learning Finance from Cricket
#1 Cricket and Investment is Team Sport
Cricket and investment both are team sport. In cricket you need team of batsmen, bowlers and fielders. In Investment you need team of financial advisor, accountant, bankers and insurance agents.
Victory in cricket depends on team performance. Similar to this victory in financial life depends upon performance of investment done by you.
#2 Early start (4's and 6's) Helps in Cricket and Finance
To chase high score against opponent team batsman has to start early with 4's and 6's. Similar to this in order to achieve your financial goals you must start investment at early stage. Early Investments gets longer time to grow with magic of compounding.
Suppose you invest 5 Lakh at the age of 40 years in product giving a 10% return per annum. At age of 60 years this amount will grow to 29 Lakh. However, if you invest same amount at the age of 28 years in same product it will grow to more than 1 crore by the age of 60.
#3 Diversification and Asset Allocation is important in Cricket and Finance
Winning team is made up aggressive batsmen, good bowlers and fielders. You will prefer to have Dhoni, Virat Kohili, Sachin Tendulkar, Yuvraj Singh, Ishant Sharma and Suresh Raina in Indian team. Each players mention above has different roles in team. Right combination of good batsmen, bowlers and filers are required to win a match.
Similar to this asset allocation is important have diversification in investments. You should prefer Equity, Mutual funds, Real estate and fixed deposit in your portfolio. Selection of right investment option is required for the fulfilment of goals. While doing financial planning you must consider all factors like risk protection, insurance, saving and wealth generation.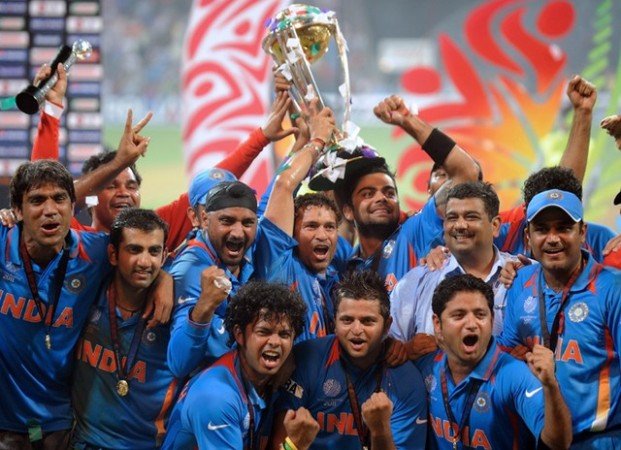 #4 Victory is important in Cricket and Finance
In cricket & finance victory is most important. You must be aware that winning the match depends on factors like scoring run, conserving wickets and controlling opposition from scoring runs.
In finance victory depends on factors like financial planning, asset selection and portfolio performance.
#5 Century and out performance matters in Cricket and Finance
Making 100's or out performance of any batsmen or bowler is important in cricket. It may bring victory to team. Similar to this in finance out performance of any investment matters.
Outperforming asset like equity is required to make winning portfolio.
#6 Speed of making run matters in Cricket and Finance
Run rate (Speed of making run) always matters in cricket. Fast and consistent always beat slow and steady.
Similarly to this when it comes to investment you should be fast and consistent in making investment. Preferably you should adopt systematic investment strategy.
For innings stage at which you are playing game is important. If more wickets are in hand batsman can play aggressively but if few wickets are in hand batsmen has to play defensive game.
Similarly if you are in early 30 you can take risk and earn good returns, but if you are nearer to retirement your risk taking capacity decreases. In early 30 you must prefer equity based instrument, while in 50's debt based instrument is preferable.
#7 You need captain in cricket & finance planner in money management
Captain and coach is mentor who prepares team for match. Successful captain like Dhoni is required for winning team.
Similar to this you need financial expert or financial planner for money management. Either you hire good financial planner or you yourself become Captain like Dhoni.
#8 Be ready with plan B in cricket & in personal finance
You should be ready with plan B in cricket. In case wicket falls early, who will withhold crease?  Similarly you should be ready with plan B in personal finance, if your investment does not give expected return what will be your next step?
Batsman who scores 200 will always set fresh goal at every 50 runs. Take away from this is you should regularly review your goal and portfolio.
Batsman who scores 200 is one, who remains on crease for longer duration. Similarly Investment that gives you best returns is one in which you remain invested for longer duration. (Without profit booking)
I hope you will agree with all points mentioned by me on cricket and finance. So, let's apply this learning in our life for fulfillment of our goals.
If you want to learn more about cricket or looking for other options here is the best cricket betting site.
Do share your learning from cricket with us!