Project Management Certification – In today's business world, the importance of project management is increasing rapidly. In fact, a consultancy firm Bain and company, reports that by 2027 almost all the tasks will be project-based. Project management is becoming essential for almost all organizations as it helps them save time, money, and effort. It can improve internal communication and help business leaders make better decisions. A good project management team can help organizations achieve their business goals within time and budget boundaries.
Several companies have started realizing that good project management is crucial for stronger results and happier employees. Good project management enables companies to allocate tasks, resources, and accountability effectively. It also ensures that issues like time, budget, scope, and schedule are not compromised, along with gaining control over ongoing projects. It also makes sure that project processes are on the right track and within the company's rules and regulations.
Project management is aimed at delivering outputs that can maximize benefits and reduce costs through clear focus and objectives. It also ensures quality control and provides the ability to manage risks. So it is clear that project management is an essential part of any organization to get the project done successfully. Therefore there is a great demand for skilled project managers who are certified with any reputed project management certification course that can help them throughout their careers.
So this article is all about the utility of project management certification.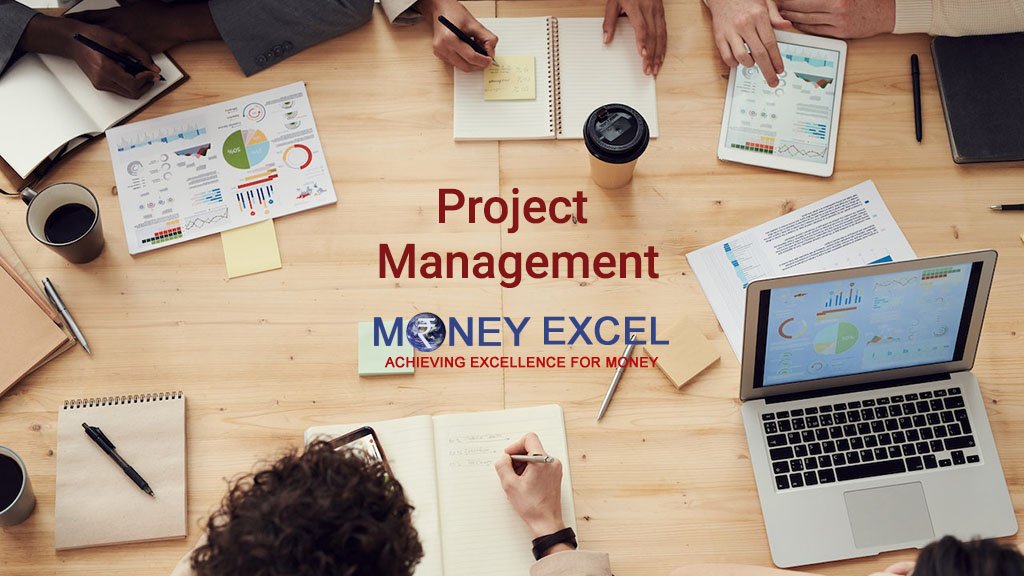 What is Project Management Certification?
Project Management certification is a credential that is specially designed for the project managers and by the project managers. One of the best certifications in this field is PMP ( project management professional) certification which is offered by PMI ( project management institute). It is an industry-recognized credential for project managers. It provides you the ability to work as a project manager across the world as it is a globally recognized project management certification.
A project management certification provides the fundamental education, experience, skills, and competency required to lead and direct projects. It enables project managers to demonstrate their expertise in project planning, development, access, and completion of a project successfully.
Basically, a project management certification validates the skills and expertise of a candidate regarding abilities to manage the people, processes, and business priorities of a project. To get the project management certification, it is required to meet the prerequisite and experience to pass a certification exam. Normally 35 hours of project management training in learning objectives in project management is required that can be substituted with CAPM certification ( Certified Associate in Project Management). At least 36 months of experience in leading projects If you have a bachelor's or four-year degree also required. If you have a secondary school or any associate degree that 60 months of experience is a must to complete for certification in this domain.
How is a Project Management Certification Useful?
It is the most frequently asked question by people that how I use a project management certification. People also ask if it is worth investing time and money in any project management certification. So the answer is yes, it is worth investing your precious time, effort, and money in any reputed project management certification. You can use a PMP, CAPM, and any relevant course in this domain to validate your expertise/skills and launch a successful career in this dynamic project management field. You can get better job opportunities and enhance your career graph to new heights and levels.
Project management is proof of abilities, knowledge, expertise, and skills to excel in any field. It can also boost your resume with a stamp of approval from a reputable industry organization. Any certification related to project management indicates to your employer that you are highly qualified in project management along with business management and leadership. In fact, it also enables the candidates to create a well-structured project schedule. It also helps candidates to learn project execution which includes the beginning of the project, planning, execution, controlling, evaluation, modifications, and terminations in the entire project processes.
A project management certification helps you to showcase your skills in the areas such as Planning, Leadership, Execution, Time management, Budgeting, Organization, documentation, etc. This credential can also prove that you are highly organized and have excellent communication skills and acute attention to detail coupled with the ability to see the big scene ahead. It also indicates that you can manage resources perfectly and have experience in risk management. It also shows that you can think better in critical situations and shows your can-do attitude towards any situation or problem. While a certified project management professional also has the ability to inspire and motivate a team.
A project management certification covers several important topics, such as Project Management Essentials, Project Integration Management, Project Time Management, Project Scope management, and many more relevant topics and subjects. So you can learn a lot of stuff that you can implement in your projects to get them done successfully. It can help you gain experience that can make your resume stronger than others.
A project management certification can help you learn new and in-demand career skills that you can add to your resume and achieve brighter career opportunities. It can help you apply for many important job roles and find a niche in this domain. It enables you to make your career as a Project Coordinator ( average salary $47,159 per year), Portfolio and program manager ( $82,719), Project Director ( $ 88,310), Product Owner ($100,905), Project manager consultant ( $106,426), Engineering Project manager ( $107,081), and many more job roles with attractive salaries.
Last but not least, it is a must to say that candidates who want to land or switch a career in the project management field should pursue any project management certification as there are several reputed certification courses available and provided by many well-known and popular websites and institutes. It is also beneficial for the professionals involved in managing a small or large team on multi-dimensional projects should opt for the project management course as it helps them in improving their career opportunities.