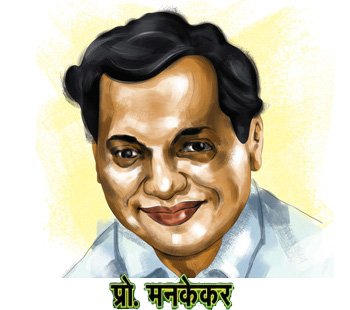 Professor Shivanand Shankar Mankekar is an ordinary professor with extraordinary skills of identifying multi-bagger stocks for the investment. The mysterious professor Shivanand Mankekar has made a stock portfolio of 1000 Cr from the stock market investment. Mankekar is also known as a genius stock picker. By profession, he is a professor. He teaches financial markets at Jamnalal Bajaj Institute of Management in Mumbai. He is also associated with many business management schools as a guest professor. He is media shy investor. He never came into limelight. Shivanand Mankekar became popular from 2003 because of his decision to invest in Pantaloons.
Professor Mankekar is a real inspiration to the middle-class people. He has generated massive wealth from his modest salary. He has a unique ability to identify multi-bagger stocks. Few multi-bagger stocks selected by him are Talwalkar, Wockhardt, Pantaloons, HCL Info system etc. Despite earning massive wealth Mankekar family still lives in a small flat in Mumbai. Fans and followers must be interested to know where Mr.Mankekar is investing so, here is Prof. Shivanand Mankekar Stock Portfolio. The information given below is collected from the public domain and BSE website.
Prof. Shivanand Mankekar Stock Portfolio Holdings
| | | | |
| --- | --- | --- | --- |
| Stock | % Holding | Nos of shares (Lakhs) | Value (Rs. Cr) |
| Talwalkar | 6.58% | 19.53 | 52.92 |
| Sequence Scientific | 3.75% | 91 | 105.56 |
| Galaxy Entertainment | 2% | 3.24 | 0.42 |
| JM Financial | 0.29% | 23 | 31.97 |
| Laxmi Vilas Bank | 1.97% | 37 | 54.39 |
| Bajaj Finance | 0.15% | 8.4 | 154.56 |
| Kotak Mahindra Bank | 0.05% | 8.58 | 86.31 |
| Stride shasun | 1.37% | 30 | 265.8 |
| | | | 751.93 |
Demystifying Investment strategy of Prof.Shivanand Mankekar
Invest in high conviction stocks at early stage
Invest in high conviction stocks is a first investment strategy that we can learn from Prof.Mankekar. He invested in stocks like Pantaloons and Talwalkar based on conviction and earned a hefty profit. He has extraordinary skill and vision to identify future business potential.
In 2001, when the future group announced about of launch of Big Bazaar as a hypermarket chain. Mr.Mankekar visited Big Bazaar mall out of curiosity. On his first visit, he could sense business model of Big Bazaar and he bought 4% equity in Pantaloons. He entered in stock when the stock price was Rs.9. In 2008, the stock crossed Rs.800 and he could earn nearly 90 times returns from this multi-bagger stock.
Top Large Cap, Mid Cap & Small Cap Stocks For Investment in 2018
Make concentrated portfolio
Mankekar believes in a concentrated portfolio. He holds only small number of different stocks. It is worth to follow this strategy as it becomes very easy to focus on small stock portfolio of concentrated stock. Concentrated portfolio means high-risk high-reward game. Selection of stocks is very important when you make a concentrated portfolio.
Invest for Long Term
Prof. Mankekar is a long-term investor and he supports long-term investment. He invested in Talwalkar before the company was listed. He is associated with Talwalkar since 2006. He is still holding stock of Talwalkar. This clearly says that if you find good stock for the investment you should make an investment and stay invested in stock for long term.
Know when to exit from stock
Another investment lesson one should learn from Mankekar is knowing when to exit from stock. Mankekar purchased Wockhardt stock with an average price of Rs.240 in 2011. The stock turned out to be multi-bagger in 2013 with a price of Rs.2166 per share. His investment has grown by nearly 9 times in just two years. However, he has not sold this stock.  He could not sense FDA risk factor associated with this stock. The stock of Wockhardt declined badly due to FDA warning.  He ended up selling stock with a little gain of Rs.100 per share. One should assess the risk associated with stock and rebalance the portfolio as per requirement.
40 Multibagger Stocks of Jhunjhunwala, Kedia and Porinju Veliyath
Do you think Mr.Mankekar Investment strategy will help you in stock market investment?
Do share your views in the comment section.