Multibagger Wealth Creator Stocks – Raamdeo Agrawal is a popular name on the Dalal Street. He is Joint Managing Director of brokerage firm Motilal Oswal (MOSL). He is a common man with uncommon Intelligence. He has created massive wealth from the stock market.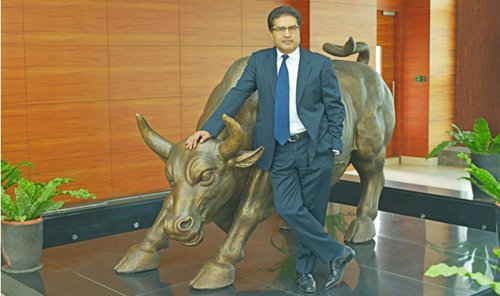 After doing the extensive research he has released 22nd Wealth Creation Study Report (2012-2017). This wealth creation report provides information about Biggest and Fastest Wealth Creator Stocks. This report is an attempt to study past as a guide to the future, and to gain insight into various dynamics of stock market investing. Learning from the 22nd wealth creation report of Raamdeo Agrawal is given below.
How to Find Multibagger Wealth Creator Stocks for Investment?
Fundamentals –
Invest in the company that is available at a price substantially lower than their "Intrinsic Value". Lower the market value compared to the intrinsic value, the higher is the margin of safety. Find out business with a good characteristic that will create value for the shareholders.
Historical Performance –
Historical performance is equally important for the creation of wealth. One should look at past performance history of the stock before making an investment.
Competitive Edge –
The company should have a competitive edge over others and it should be durable. The business needs to innovate in order to maintain a competitive edge. The business with a high competitive edge is likely to grow and turned out to be multibagger.
Also Read – Raamdeo Agrawal Success Story Journey from Zero to 1000 Cr
Profitability (Earning Growth) –
The profitability is very important for every company's growth. The growth in company's profit means an increase in its value. As stock price is a reflection of underlying value one should find out a company with high profitability cycle stage. It is very difficult to predict profit growth. However, with careful analysis, one can get a good idea about the increase in profitability.
A company with a competitive edge and earnings growth enjoys a high quality of business, healthy return on equity and cash flows relative to peers.
Management of the company –
Another important factor is the management of the company. The management plays a key role in the growth of the company. Honesty, integrity, and dynamism are some indicators of good management.
Mid Cap Company –
A mid-cap space is a good focused starting point to find multibagger stocks. One should look at the good mid-cap stock with competitive edge and growth potential.
So, simple formula for finding multibagger stock is given below.
Small size + Scalability + Sound management = Potential Multibagger Stock
Wealth Creator Stocks
As per wealth creation report study following are the biggest, fastest and most consistent stocks.
Wealth creator stocks can be found in all kinds of market conditions. So, it is advisable that investors focus in identifying such stocks to invest in, rather than timing the markets.
"The strategy is to find a good business – and one that I can understand why it's good – with a durable competitive advantage, run by able and honest people, and available at a price that makes sense. Because we are not going to sell the business, we don't need something with earnings that go up the next month or the next quarter; we need something that will earn more money 10 and 20 and 30 years from now."
                                                                                   – Warren Buffett,Forbes Magazine's 100th Anniversary Issue
You can Download 22nd Wealth creation Report from Motilal Oswal website.