Learning Apps for Business – Improving skills and educating yourself is extremely important nowadays. You can grow your business and become successful by enhancing the skills of your employees and yourself. One of the simplest ways to improve your skill and enhance knowledge is via learning apps. There are multiple e-learning apps available online. You can download the learning app and get started. Some of the learning apps are free where some are paid.
You need to select a learning app carefully considering training content, applicable fee, and quality. Here is a list of best learning apps that you can download and use to enhance your business acumen.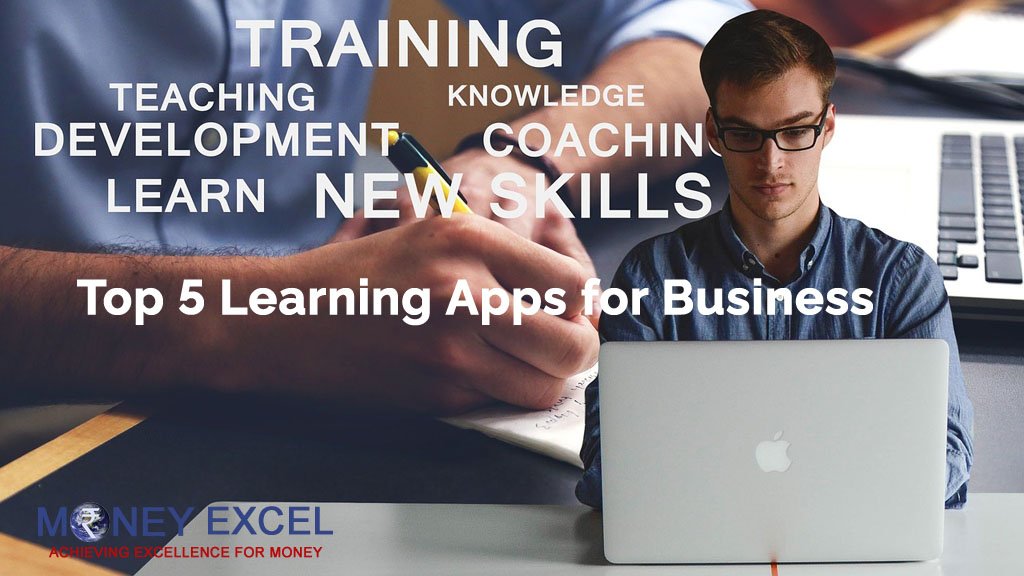 Top 5 Learning Apps for Business
#1 Skillpill
Skillpill is one of the best learning apps for business. Skillpill offers animated learning on the go. You just need to download the Skillpill app and start using it. You will get content videos on various topics such as leadership, communication, managing business etc. You require an account to use this app. You can get push notification at every learning points. This app is fully responsive and can be used on mobile as well as tablet. This app also provides the facility to delegate course to someone.
Key Features of Skillpill 
This app allows personalization.
Learning diary to maintain the progress of learning.
Access to the learning community.
Auto reminder facility for learning.
Available on multiple platforms.
Also Read – 10 Best Online Courses & Learning Platforms to explore during lockdown
#2 Moodle
Moodle is a well-known name when it comes to learning and training. You can use Moodle App across the devices for training and learning. You can get a lot of new training material on this app. It also contains quizzes to enhance and recheck your knowledge.
Key Features of Moodle
Engage users with Push Notifications.
You can also use this app offline for training content.
The content visible on the screen is mobile friendly.
You can do a rebranding of App for enterprise usage.
You can check learner engagement analytics via dashboard.
#3 iTunes U
iTunes U is a big learning resource that offers free educational content that users can download straight to their computer, iPad, iPod, and iPhone. This app offers content on various topics including business management, science, and technology. You can also get video content on this app.
Key Features of iTune U
Audio and Video training content from leading universities.
You can search, download, and play educational content.
Instructors and Student Sections.
Assignment and feedback session for end users.
Facility to submit the assignment to the instructor.
Group Discussion and classroom session facility.
Ask questions to the instructor one of one.
#4 Udmey 
Udmey is one of the best learning and training app. This app contains video courses by expert instructors. You can learn a lot of things on this app. There are training courses on more than 2000 topics on this app. Udemy has both free and paid courses within your budget. Once you've enrolled in a course, you'll have lifetime access to the content.
Key Features of Udmey
High-quality course content
Wide range of course offerings.
Viewable on all connected devices.
Lifetime access to the enrolled courses.
Certificate of completion of course
Instructor and student feedback session.
#5 Lynda
Lynda is famous as an online training video app. It is an app by Linkedin that provides a personalized learning experience. You can learn on various business-related topics such as leadership, communication skills, finance, marketing using this app. It is a subscription-based app.
Key Features of Lynda
New Course addition every week.
Top Quality Video Content.
Save and Prioritize Courses.
Searchable Transcripts.
Certificate of Completion.
Professional Instructors with a lot of expertise.
Over to you 
I hope I have covered all your favorite learning app for business. If your favorite application is not listed above, you can share details in the comment section given below or send it on our tweeter handle.