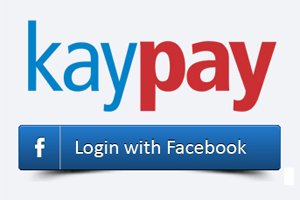 Kotak Mahindra bank has recently launched social banking initiative called as "Kaypay". Kaypay is easy Facebook money transfer platform. It is a simple & yet secure way to send money to your friend and relatives using facebook. For this you even don't require net banking or debit cards.
How Kaypay works?
With Kaypay you can transfer money with 3 simple steps.  Login to Kaypay app using facebook, provide details of your bank like account number, CRN, mobile number etc. Once you are done follow step given below for money transfer.
Step 1: Select a friend from your Facebook friend list to whom you want to transfer funds
Step 2: Enter the amount you want to transfer
Step 3: Authorize the transfer using one time password (OTP).
Unique Features of Kaypay
The following are some of the unique features of Kaypay that cannot be observed anywhere else:
You don't even need bank details and IFSC code of recipient
This innovative application enables you to transfer money to your Facebook friends, whether you or your friend have an account with Kotak or not.
To use this it is not necessary to have bank account with Kotak Mahindra Bank. This platform support 28 different banks.
Money transfer within 24 hours.
This is world's first Facebook based money transfer platform.
Security & Privacy of Kaypay
Every transaction requires an OTP (One Time Password) in Kaypay. This OTP generation will take place outside facebook.
All authentication and verification would take place at Kotak Mahindra's servers.
This app will not post any message/update on your Facebook account, without your permission
No bank account details would be shared with Facebook
Banks supporting Kaypay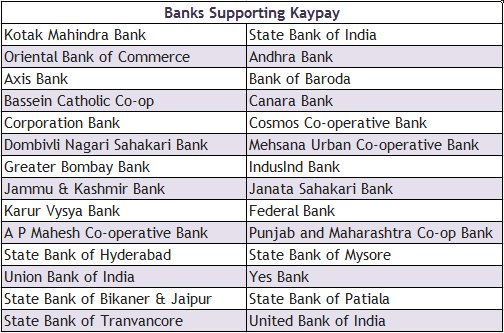 This is second initiative by Kotak Mahindra Bank. Earlier JiFi account was launched by Kotak Mahindra Bank for social media users.
Do you use this app? Do share your experience here.