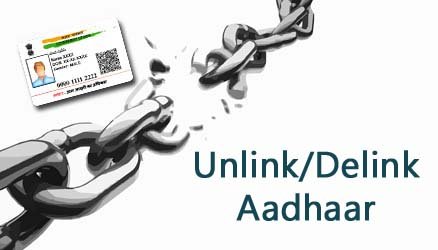 How to unlink Aadhaar from Bank Account, Digital Wallet & Mobile? As per Supreme Court verdict dated 28th September 2018, it is not mandatory for the Indian Citizen to link Aadhaar number to a bank account, mobile number or digital wallets.
The main reason behind this verdict is Aadhaar details are not safe and it poses a huge privacy risk. Let me explain – A demographic information of Aadhaar card can be used for establishing the identity of an individual. Easy access to Aadhaar data can cause commercial exploitation of your biometric data and demographic information. If you have linked your Aadhaar Number to the bank account, digital wallet or mobile you can delink it to prevent misuse of available information.
As per Compendium of Regulations, Circulars and Guidelines' for authentication of Aadhaar-based e-KYC, available on the official website of UIDAI (Unique Identification Authority of India), "The Aadhaar number holder may, at any time, revoke consent given to a KUA for storing his e-KYC data or for sharing it with third parties, and upon such revocation, the KUA shall delete the e-KYC data and cease any further sharing."
A step by step method to unlink/delink Aadhaar from the bank account, digital wallet & mobile is given below.
Also Read – How to Order Aadhaar Reprint Online?
How to unlink Aadhaar from Bank Account?
Before proceeding for unlinking Aaddhar from Bank account make sure your bank account is not linked to Direct Bank Transfer scheme or Gas subsidy scheme. You will not receive any benefits once your account is unlinked.
# Method 1 – Digital Method
Visit Official website of your bank.
Login to the bank account and go to a personal profile page.
Try to locate option stating de-link your Aadhaar number.
Once you click on that option you will able to see simple form for delinking consent. On giving your consent Aaddhar number will be delinked from your bank account.
You will receive SMS about the same.
If your bank is not providing any digital facility of unlinking Aaddhar follow the method given below.
# Method 2 – Paper Based Method
Visit your branch and ask customer care person to provide De-linking form.
Few banks such as Indian post payment bank provide delinking Aadhaar option in the form.
Fill up the form and submit.
Your Aadhaar information will be unlinked within 48 hours.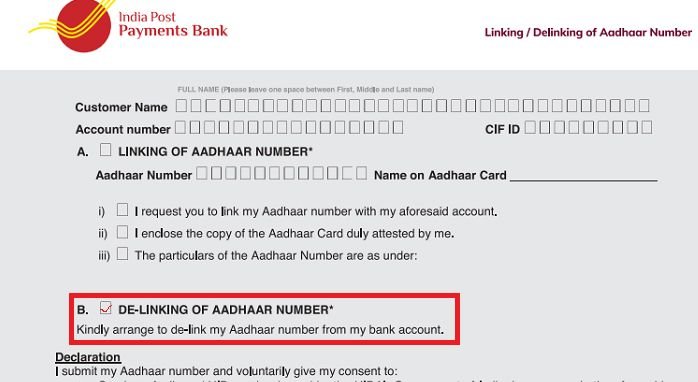 If a bank is not offering the facility of de-linking form you need to write a simple application for delinking Aadhaar from the bank account. Submit your application to the bank manager. Your application should mention revoking permission about using your Aadhaar, biometric details, and demographic information.
How to unlink Aadhaar from Digital Wallet & Mobile?
Steps to unlink Aadhaar from digital wallets and mobile service provider is given below.
Call the customer care and ask for the procedure to unlink Aadhaar.
The service provider will ask you to file a written application or to send an email with a request to de-link Aadhaar details.
Once you send e-mail you will receive notification within 48 -72 hours about delinking of Aadhaar.
You will find some difference in the process of delinking Aadhaar with respect to service providers.  The reason is the standard guideline for delinking is not available.
How to check if your Aadhaar information is delinked or not?
If you want to check if your Aadhaar information is delinked or not you can use UIDAI – Aadhaar Services. The process is given below.
Visit UIDAI portal – https://uidai.gov.in/
Under Aadhaar Service section you will find a link "Check Aadhaar & Bank Account Linking Status"
Click on that link and you will be taken to a new page where you need to provide your UID along with security code.
It will generate OTP, which will be sent to your registered mobile number.
On entering OTP you will able to see bank account and Aadhaar linking status.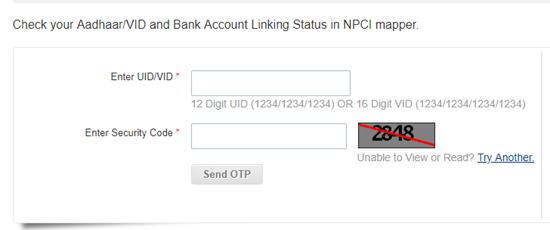 I hope the above information will help you in unlinking your Aadhaar from the bank account or other service providers.
Do share your experience about unlinking Aadhaar.