Reseller hosting is a distinct type of hosting that allows you to act as a web host without the need to set up your own hosting infrastructure. As a reseller, you act as a middleman between a hosting company and the end user. With a reseller hosting plan, you will get resources like bandwidth, disk space, and RAM that you will be able to resell to your own clients for a profit.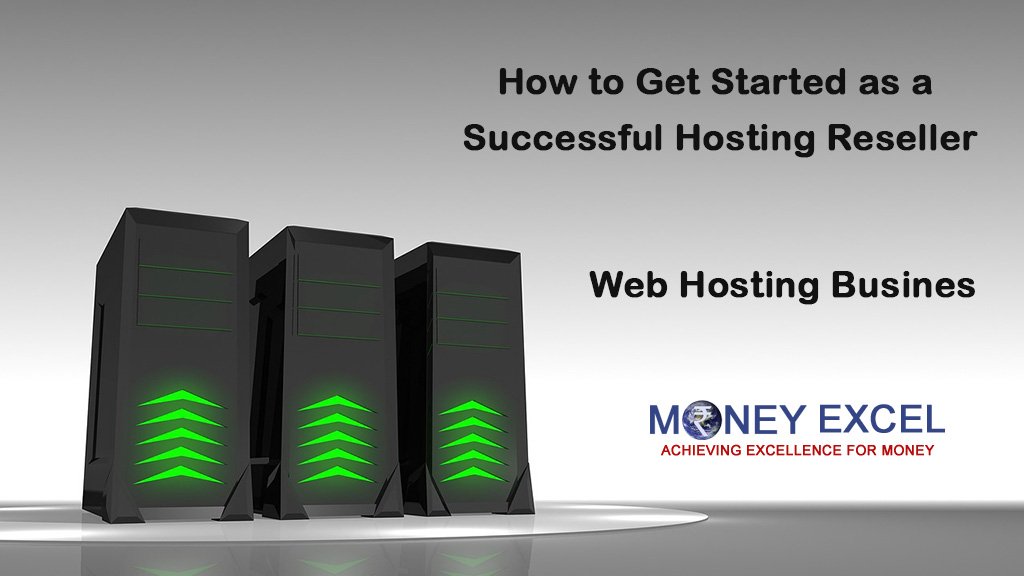 How Does One Go About Becoming a Hosting Reseller?
Follow these steps if you want to become a successful hosting reseller:
Research 
Conduct extensive market research to find a dependable and experienced hosting provider. The quality of the features that you'll be offering to your customers depends on the quality of your provider. Some hosting platforms provide better reseller hosting packages than others.
If the provider lacks the necessary infrastructure, technical expertise, geographic distribution, or 24/7 web hosting support, you'll run into a lot of problems in the future. This especially goes for your provider's customer support services. You need these services to be available to you and to your customers 24 hours a day, 7 days a week.
Website 
Your website is your marketplace. You need to invest time and money to design the best-looking website that will attract visitors. Make sure that it is well organized, easy to navigate, and simply designed. Pay attention to call-to-action buttons and their placement. You want to make it easy for your visitors to sign up for your services.
Promotion 
You will be able to increase your sales by promoting your website. Just like any other business, if you don't promote your reseller hosting business, you won't achieve the desired results. Make use of social media and SEO optimization of your website to attract more customers.
What to Look for in a Reseller plan
If you want to offer hosting services but don't have the expertise to set up the necessary infrastructure and you are on a limited budget, look into the following hosting options:
Low-cost hosting solutions with minimal setup costs
Managed hosting services that include hardware and software upgrades, as well as technical support
Hosting providers with data centers spread across a wide geographic region to ensure dependable and efficient service
Hosting services that provide 24-hour support to ensure that websites run smoothly
The Right hosting provider will offer the following:
End-user support is the assistance and technical support given to users of various products or services. End-user support in the context of web hosting and server management typically entails assisting customers with issues related to their hosting accounts, such as website downtime, email problems, or other technical difficulties.
Cpanel, or Control Panel, is a popular web-based interface for managing hosting accounts and performing various tasks such as creating email accounts, managing databases, and installing software. Cpanel end-user support entails assisting customers with navigating the interface and troubleshooting any issues that may arise.
SSL (Secure Sockets Layer) is a security protocol that encrypts data sent over the internet. End-user SSL support entails assisting customers in installing and configuring SSL certificates on their websites to ensure secure connections between their sites and their visitors' browsers.
WHMCS billing software and helpdesk software is a centralized platform that helps hosting providers manage and support the accounts of their customers. Account management, billing and invoicing, and a helpdesk ticketing system are typical features of this platform. End-user support for this type of portal entails assisting customers in navigating the interface and troubleshooting any arising issues.
Customizations are the modifications or enhancements made to software or applications to meet specific customer needs or preferences. End-user support for customizations entails assisting customers in understanding and utilizing the customized features, as well as troubleshooting any issues that may arise as a result of the customization.
Conclusion
Becoming a hosting reseller is a simple process that does not necessitate extensive experience in the field. The prospect can be exciting, especially for those who want to start their own online business but are unsure of how to.
However, keep in mind that if you want to start your own web hosting business, you have to look for a provider with an all-inclusive hosting solution and excellent support. Take your time and do your research to ensure your business will bring profits.