The stock market has been gaining immense popularity in recent days and for good reasons. If you can place your bets right and understand the market well, you will surely make a lot of profit. However, things are not as easy as it sounds in such a volatile market.
So the first step would be to get some professional advice and guidance, and the best person to help you with that is a broker. This is one of the first and most important steps you have to take while investing in the stock market.
Neither can you make profits without expert advice, nor can you make trades without a stockbroker in India. Stockbrokers are known for their help with demat and trading accounts and an essential addition to building your portfolio. That said, finding the right stockbroker for your specific market habits is not simple.
One quick search on the internet will present you will hundreds of options, which can easily overwhelm you. If you are new to this industry and want to start your journey, this article is a perfect read. Here you will learn some tips that can help you find the best stock broker in the country.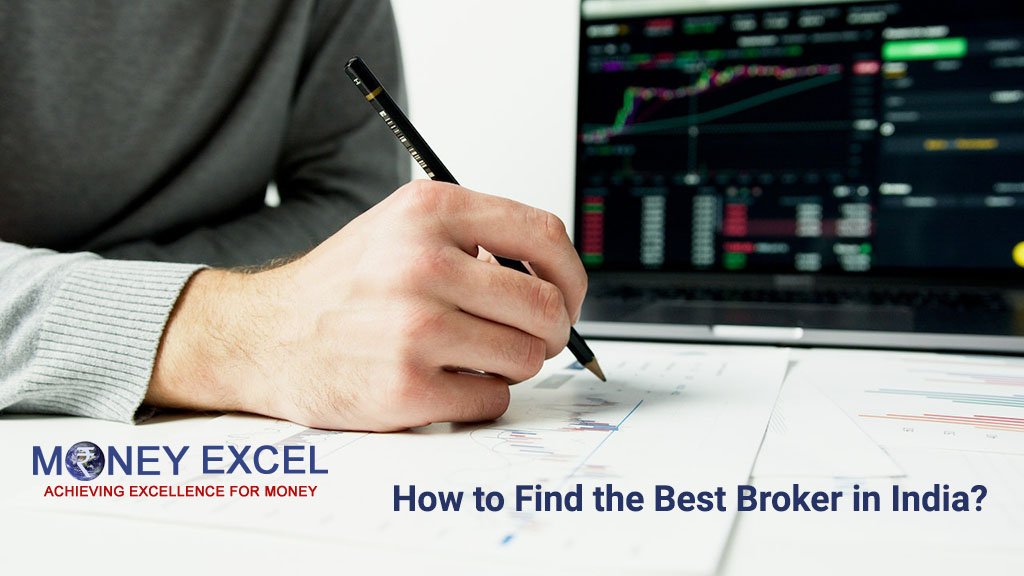 How to Find the Best Broker in India?
#1 Background And Reputation In The Industry
The first and foremost thing you should pay attention to is what other portfolios the broker has worked on and how well-reputed they are in the market. Making a note of their prior experience in the industry and what their clients have to say about it is important.
The easiest way to do this is by reading reviews, or any complaints you might find online. You can also conduct a survey of the personal experience each of their past and the present client has. If you are using a mobile app to make your investments, it is best if you check its rating on the app store.
More so, you can check their total number of active users and stable usage. The bigger and better a stockbroker is, the more stable number of clients they will have.
#2 Brokerage And Other Charges 
It is common knowledge that the broker you choose will take a cut percentage of every profit you make. This is why it is very important that you understand their charge schedule to ensure you do not get a surprise at the end of the day. There are mainly two kinds of stockbrokers you can find in India, namely, full-service and discount brokers.
While a full-service broker will offer advisory services along with several other premium facilities, a discount broker will only offer trading facilities. This is also why the former has a much higher cut percentage on every trade their client executes, while the latter charges only a flat fee.
If you want research reports, stock research advisory, and other facilities customized specifically for you, a full-time broker is best for you. However, if you are trading or investing on your own and want to pay the least brokerage, a discount broker works fine.
#3 Customer Service
Lastly, customer service is of prime importance. Unless you have an existing mentor, you will always require some support, especially if you are new to the industry. One might argue that online platforms have made investment easy and offer several resources. However, there are several instances in which you might require technical support.
This is when having someone helping your unique case can come in handy. While checking reviews is a great way of determining a particular broker's customer support, it can also mislead you. The best way to understand the kind of service they offer is to directly call their helpline number.
If you see the customer executive taking forever to pick up your call, it is best to avoid them, since they might do the same when you are in actual need. Go for someone who can offer you one-on-one customized support. This will ensure that you get personalized support whenever you have stuck anywhere.
With these three points in mind, you will find a stockbroker who suits your needs aptly in no time. However, remember that your first broker does not necessarily have to be your stockbroker for life. You can switch between stockbrokers if you do not like the service at any time you like.
More so, you can now transfer all your existing shares to the new broker as well. However, this is not always recommended since it wastes valuable time and can come with some hassles. This is why take able time before you finalize a decision.
If required, take a few days, research every available option on the internet, read the reviews and understand what you need. Knowing what kind of trading you are interested in or what you are expecting out of it can help you make the most of your endeavor.