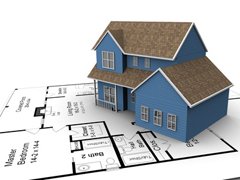 Buying home is one of the biggest financial decisions of life. You do enough amount of research & due diligence prior to purchasing your dream home. Yet sometimes builder creates false picture and cheat you. To make you aware we are here with some of the methods builders are adopting to cheat innocent customers.
"Booking is almost full or There is only one flat available"
This is the most common statement made by builders to any inquiries about their projects. This is done by builder to create false image of booming market. Most of the cases it is found that builder has either sold few flats or not even sold a single flat.
He makes this statement in order to create negative emotional feelings in buyer. Due to this buyer will hurry up or will be ready to pay higher amount.
Available flat in most of the case is found on top floor or at location with bad view or bad ventilation, as builder want to get rid of this type of flats as early as possible.
"No flats are available directly but we have some flat in resale"
Another attempt to cheat you is by telling you that all flats are sold and no flats are available for direct purchase. This is just to show you that there is huge demand. But if you ask builder to show copy of register agreement or sale deed in most of the case answer will be that all were cash transaction and they don't have any documents like this.
So they can show anyone as investor, as no record exists for cash transaction it is very difficult to catch them.
This is generally done to show heavy demand in his project, so that genuine customer can be fooled & he will be force to pay higher amount.
"Loading factor to make property price look cheaper"
Few year back concept of super built up flat was introduce. Means extra common area of construction is also added to each flat, which includes staircase, verandah between flats and all common place of building which you rarely use.  Actual flat size will be around 25% -30% smaller than super built up area claim by builder. This 25-30% extra construction is known as loading factor.
In most of the project this loading factor is decided by builder. Builder does not provide you any data or document on this loading factor.
We do agree that builder provide some extra amenities, or left the passages and bigger corridors  or made extra basement parking and nothing wrong in calculating or taking price for this, but it  should be reasonable. It is found that in some cases loading factor goes up to 45%.
A 45% loading means that 45% of the carpet area is made for common usage.
Example of Loading Factor:-
Builder A is selling a flat A of 1000 sq ft super built-up.
Builder B is selling a flat B of 1000 sq ft super built up.
Pricing as per Super Built up
Flat A: 3000 / Sq ft Total Price 30 Lacs
Flat B: 2500 / Sq ft Total Price 25 Lacs
The loading on Flat A = 30%
The loading on Flat B = 45%
Thus the carpet Area that you get is
Flat A: 700 Sq ft
Flat B: 550 Sq ft
Now if you calculate the Price / Carpet area
Flat A: 4285 / Sq ft
Flat B: 4545 / Sq ft
It's very easy for a common man to get confused and consider that the Flat B is cheaper, but actually he is wrong and making a wrong deal. Surprising we have observed that even regular real estate Investors have made decisions without considering the loading factor.
In case you find difference in price for the 2 flats in same area, then you can always check the extra amenities between the 2 projects and you can find on your own is the loading factor is justified or not.
This super built up concept was never there and it is introduced few years back. I think it is only for helping greedy builders to earn more profits.
I guess government has no regulation or control on this, so buyers have no choice.
 "You will get the legal papers only after paying the cash component of the deal"
Before buying any property you should check copy of all legal documents like approval of municipality, sample sale agreement etc. This document should be verified by lawyer.
In some of the cases it is found that builder is not ready to give legal documents or may tell you that legal paper will be shown to you after paying cash component of the deal.
In such case we request you not to make the mistake by blindly paying the builder in cash. It may be possible that you will never get this money back or you will be trapped.
At the end I would like to say that check all aspect of project and builder before making any real estate deal.
Do share your view /comments if you like this piece of information.