Retail investor can purchase Government Bond now. New facility of Retail Direct Gilt Account is launched. Gilt account is required in order to buy and sell bonds. All government securities are available centrally on this site. Earlier the facility of buying bond and government securities were available only to banks and mutual funds. Gilt account or Retail Direct Gilt account is mandatory to purchase bonds by retail investors. No fee is applicable in order to open and maintain RDG account. In this post, we will take a look at how to open Gilt Account and eligibility to open Gilt Account.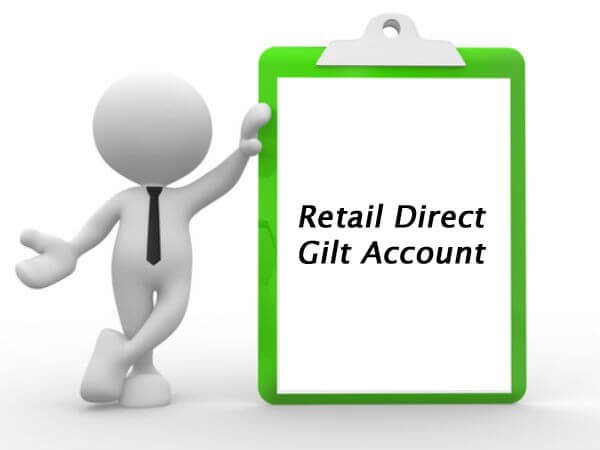 Retail Direct Gilt Account (RDG Account)
Individual have facility to open and maintain the Retail Direct Gilt (RDG) account with RBI. RDG account can be opened at online portal. Registered investor can access primary government securities as well as NDS-OM (negotiated deal system – order matching) system.  Following government securities can be purchased via this account.
Government of India Treasury Bill
Government of India dated securities
Sovereign Gold Bonds
State Development Loans
Eligibility to open RDG Account
Eligibility criteria and requirements to open RDG account are given below.
i) Rupee savings bank account maintained in India;
ii) Permanent Account Number (PAN) issued by the Income Tax Department;
iii) Any OVD for KYC purpose;
iv) Valid email id; and
v) Registered mobile number.
Nonresident retail investors can also invest in government securities as per FEMA act. RDG account can be opened singly or jointly with other retail investor.
How to open Gilt Account?
Investors can register on the online portal by filling up the online form. Once form is filled OTP is send on the registered mobile number and e-mail id. On authentication form is submitted.
On successful registration, the instructions of accessing web portal will be sent via SMS and e-mail address. The account can be accessed for both primary and secondary market.
For buying government securities, payment can be made via net banking & UPI facility. The fund will be deducted from linked saving bank account. Once payment is made securities are credited into RDG account. 
Services offered on RDG account
Services offered on RDG account are given below.
Account Statement
You can get account statement including transaction history and balance position via account statement. Transaction alert of this account is provided via e-mail and SMS.
Nomination
Nomination facility is available under this account. One can fill up nomination form and after signing form uploading can be done.
Lien Facility
Securities held in the RDG Account will be available for pledge/lien.
Gift Transactions
One can perform online transaction to gift government securities to other Retail Direct Investors. The entire transaction can be performed online.
Grievance redressal
Any query or grievances related to 'Retail Direct' Scheme can be raised on the portal which will be handled or resolved by Public Debt Office (PDO) Mumbai, RBI.
No fee will be charged for opening and maintaining "Retail Direct Gilt Account" with RBI.
Note – Above information is taken from RBI Press Release.