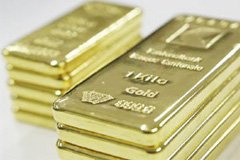 Gold is making record in terms of price every day. It seems it is only asset class growing in value & Indian people has gold mania they are investing in gold like anything. According to world gold council estimate 800 tonnes of net gold is imported by India in 2012 for domestic consumption, This seems to be very high.
To reduce pressure on gold imports and to manage the country's obsession with gold investment RBI (Reserve Bank of India) is planning to introduce gold-linked products to promote the use of gold as a financial asset.
RBI aim will be to find a way to promote products that people can invest in but which are not dependent on physical possession of gold, said by Subir Gokarn, deputy governor of Reserve Bank of India. Something like dematerialized form of GOLD but are not entirely dependent on physical possession.
RBI may consider modified gold deposit schemes, gold-linked accounts, gold accumulation plans and gold pension plans.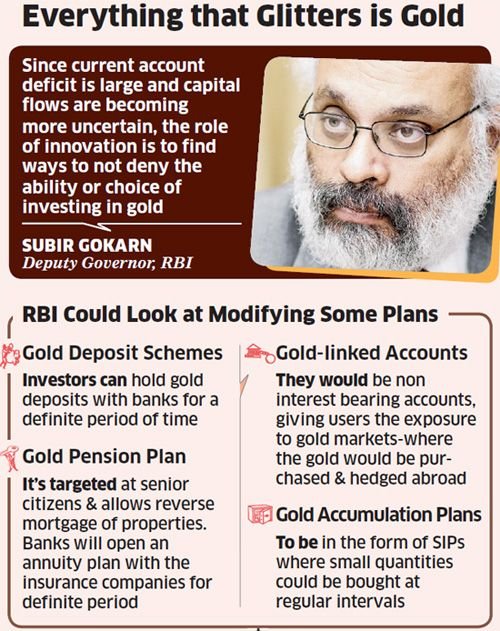 Gold Deposit Schemes:-
Modified gold deposit schemes would be where investors could hold physical gold deposits with banks for a definite period of time. It is kind of fixed deposit in Gold. The customers can deposit their idle gold.
This modified GDS (Gold Deposit schemes), will be suitable for mid-size investors, here interest will be paid in the form of 'gold' after maturity.
However, gold will not be returned in the original form.
Gold Linked Accounts:-
They would be non-interest bearing accounts, giving users the exposure to gold markets- where the gold would be purchased and hedged abroad.
As this yellow metal will be hedged abroad and physical delivery of the metal will not arise. At the end of the maturity period, the customer disposes of the gold and gets equivalent of cash. This account will allow easy entry and exit.
Gold Accumulation plan:-
Gold accumulation plans would be in the form of systematic investment plans where small quantities could be bought at regular intervals just like mutual funds.
Though the returns could fluctuate, over time the average cost of accumulation goes down. Physical delivery is quite low.
Gold Pension plan:-
Gold pension plan targeted at senior citizens while allowing reverse mortgage of properties.
According to the plans, banks will open an annuity plan with the insurance companies for definite period. Though banks will not return the jewellery, the high return is expected to attract the gold owners, said Gokarn.
Currently, huge quantity of gold is laying with Indian household which if government assures of good returns with some schemes like this, would come in circulation resulting into lower import of the metal into the country. It would save dollar for other imports and ultimately help the country to use the foreign currency for future. According to this is good step by RBI for country.