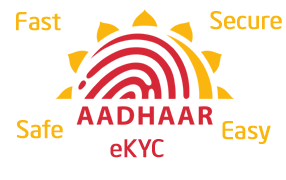 eKYC is another initiative towards digital India. eKYC is Aadhaar based online authentication process of completing your KYC in a paperless manner. Now you can complete KYC and invest in mutual funds online.
You must be aware that in order to invest in mutual funds it is mandatory to complete KYC process. KYC process includes submission of KYC form, PAN card, ID proof and other documents. After submission of KYC documents you need to complete IPV (In person verification). This process takes lot of time. In order to expedite the process eKYC is introduced.
To complete the eKYC you just need Aadhaar card and PAN card. Once your KYC is validated you can start investing in mutual funds. The process of completing eKYC is given below. This process is applicable for both new and existing customers.
eKYC Aadhaar based Authentication Process for Mutual Funds
You need to provide following information to intermediary for eKYC.
Name
Aadhaar Number
PAN Card Number
Note- Intermediary means mutual fund agency or AMC/Fund house.
This information can be provided electronically or through any web enabled device.
The intermediary shall send this information to the UIDAI for verification. UIDAI respond with Yes/No after completing verification.
After this, PAN number given by you shall be verified from the Income Tax website.
Once verification is obtained from UIDAI and Income tax. Intermediary can upload this KYC information on the KRA system.
In case any difference is noticed or verification result is negative the intermediary shall carry our due diligence.
Once your eKYC process is completed you can start purchasing mutual funds.
eKYC Aadhaar based authentication facility is currently available with CAMS online.
Also Read –CKYC for new Mutual Fund Investors
How to get eKYC using CAMS Online?
Step -1 – Visit https://www.camsonline.com/MYCAMS/MCInvestNow.aspx
Step -2 – Provide valid e-mail id to create new portfolio.
Step -3 – In order to complete eKYC you need to provide basic information. Apart from this you need to upload your e-Aadhaar, PAN and signature image. You will need to upload an image of a signed and cancelled cheque with your name pre-printed in order to complete new folio opening.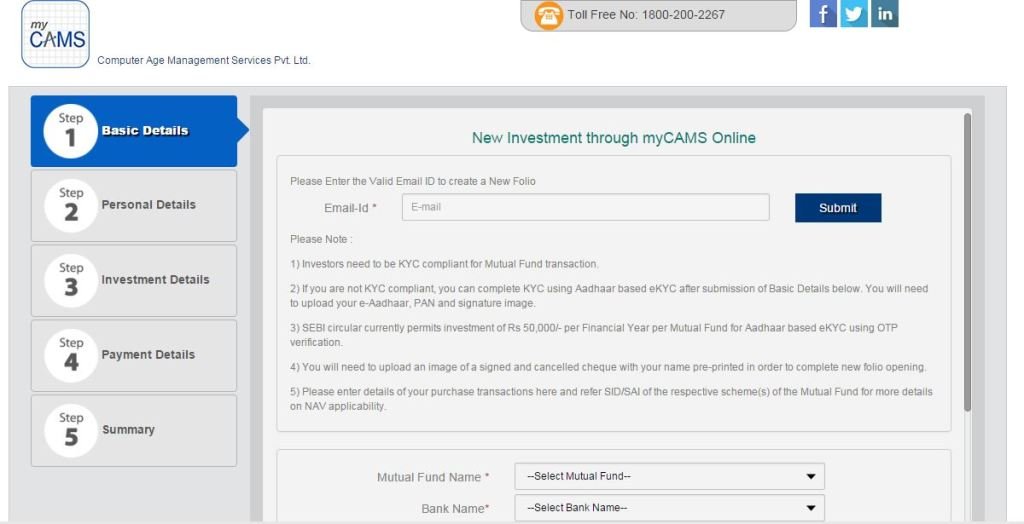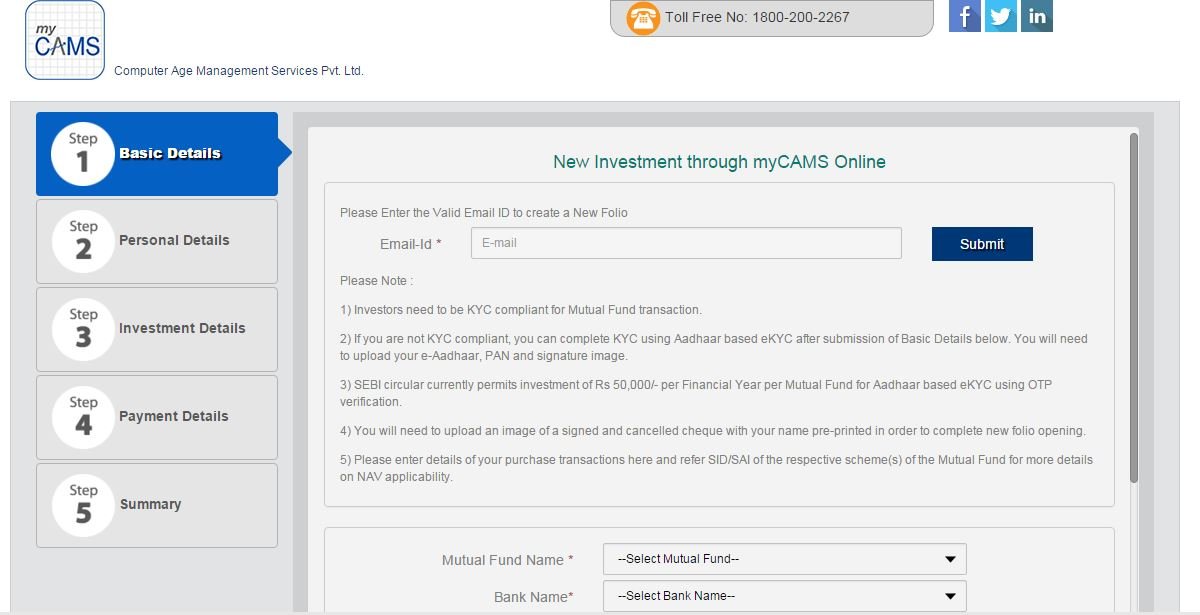 SEBI circular currently permits investment of Rs 50,000/- per Financial Year per Mutual Fund for Aadhaar based eKYC using OTP verification.
Step -4 – Aadhaar Validation
Once you provide your Aadhaar number and mobile number registered in your Aadhaar, screen navigates to Aadhaar Authentication screen.
Please provide Pin code & OTP sent to your mobile number registered in your Aadhaar.
Upload your self-attested copy of e-Aadhaar.
Aadhaar Number and Mobile Number will be validated with Aadhaar/UIDAI database through CAMS OTP authentication methods.
KYC application will be verified and OTP will be sent to mobile number and email id registered in the Aadhaar.
Benefits of eKYC Aadhaar based authentication process
Moving towards Paperless environment – Digital India Initiative
Real time and instant results
No presence of Investor is required
Elimination of paper verification, movement and storage
No risk of forged documents
Protecting Resident privacy and reduction in fraud
Entire process will be hassle free and easy
Hope facility provided for eKYC will be useful to investors. Do share your views/queries in comment section given below.