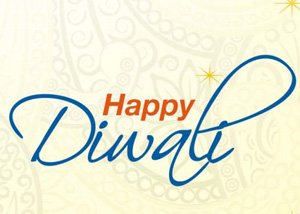 Diwali is festivals of light and it is celebrated with lot of fun and enthusiasm all across. To make your diwali special I am here with Top Large Cap, Mid Cap & Small Cap stocks from leading brokerage house. These 10 stocks are top performer of 2015 and expected to touch new height in 2016 also. It is expected that these stocks will return 20-30% over the next year.
Diwali – Top Large Cap, Mid Cap & Small Cap Stocks by Brokerage Houses
Edelweiss
Indo Count Ind
Indo Count is in textile business. Indo Count is third largest exporter of textile. Indo Count has global clients like WalMart, House of Fraser & BBB. This stock was able to generate 165% return last year. Target price of this stock given by Edelweiss is 1198 Rs.
NIIT
NIIT is in education business. NIIT offers special training programs for corporate in Information technology arena. NIIT was able to generate 86% return last year. Target price of NIIT given by Edelweiss is 125 Rs.
Cholamandalam
Cholamandalam is in business of SME finance. They offer loan and working capitals. Cholamandalam is constantly improving stock. YTD return given by this stock is 34%. Target price of this stock given by Edelweiss is 727 Rs.
Kotak Securities  
PNC Infratech
PNC Infratech is construction and infrastructure Management Company. PNC Infratech has very good track record in road and construction sector. Last year return given by PNC Infratech was 46.31%. Looking at India's growth and infrastructure development PNC Infratech is good bet.
Parj Industries
Parj Industries is involved in multiple businesses. Order book of Parj Industries is up by 57%. Revenue visibility of parj industries is very good. Parj Industries is also one of the favorite stocks of Rakesh Jhunjhunwala.
Century Ply
Century Ply is small company dealing in plywood and furniture business. This company is likely to get benefit from shift of customer preference from unorganized sector to organized sector. 
Motilal Oswal
Torrent Pharma
Torrent Pharma is one of the finest stocks from pharma sector. This year pharma stock has given overall boost to stock market. Torrent Pharma was able to give 37% return in last year. Torrent Pharma is recommended by Motilal Oswal.
IIFL
Techno Electric
Techno Electric is engineering company. This company is showing very good performance. YTD return was 21%. Techno Electric is expected to give 30% return in FY 15-17E.
ICICI
Ashok Buildcon
Ashok Buildcon is in construction segement. Upcoming expansion project of NHAI will give major benefit to this company. Ashok Buildcon is showing medium growth and expected to give good return in future.
Bajaj Corp
Bajaj Corp is consumer good company. Market share of Bajaj Corp is increasing and company is likely to outperform in 2016. Bajaj Corp has given YTD return of 12.40%.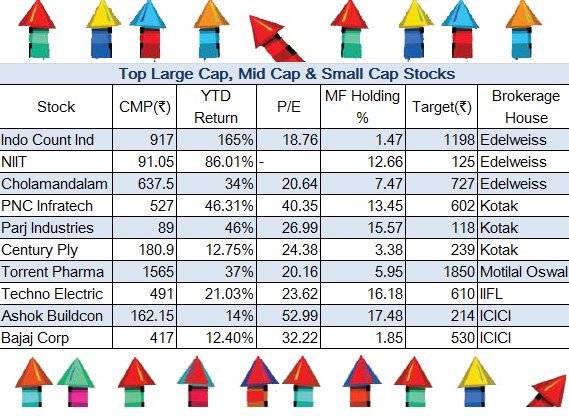 Source – Various Research Reports published by Brokerage House
(The views content and recommendations expressed in this post are of Leading Brokerage house and do not represent those of Moneyexcel.com. Please consult your financial advisor before taking any position in the stocks mentioned)
Diwali Top Large Cap, Mid Cap & Small Cap Stocks by Brokerage Houses