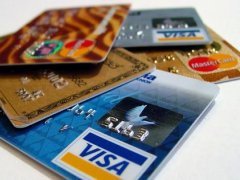 Many of us  regularly gets calls /e-mail offer from bank appealing us to take credit card. Bank in which you hold your account might have given you ATM (Any Time Money) cum debit card & told you that it is convenient to use debit card for shopping.
Now confusion begins you already have debit card and bank is calling you for taking credit card saying that credit card is most convenient for shopping. For those of you who are confused like this, here are the pros and cons of using credit and debit cards.
While credit cards and debit cards look same plastic card (seems similar) but they are totally different in the way they work and the services they offer. In this article we will cover advantages and disadvantages of each which will help you to pick your choice credit card or debit card.
Debit card :-
The word debit means deduction and, your debit cards behave in same manner as per name and deduct money immediately from your account as and when you use that for purchasing goods.
Advantage of Debit card: –
You need not to carry hard cash for shopping.
It takes a shorter time to complete a purchase since one doesn't have to wait for a check to get approved. Further, you wouldn't have to carry a checkbook, traveler's check etc.
You can use debit card as ATM card and withdraw money from ATM machine of bank.
You will not end up by spending extra money as you will be allowed to make over draft payment.
You need not to pay any interest and penalties or any additional fees.
You will get money anytime (24 x 7) you need from nearest ATM center.
No need to visit bank, stand in queues or wait for check clearing for withdrawal of money.
Need not to remember payment dues after purchase.
Disadvantage of Debit card:-
You will not get any credit.
If you happen to be at a place that doesn't take a debit card you cannot do shopping with debit card.
If you use this ATM card at other bank ATM machine you have to pay additional charge to bank.
Fraud may happen if you use debit card for online shopping and your debit card number, security code and expiration date goes in to wrong hand.
Money taken/deducted from your account instantly no grace period will be given.
Mostly all credit card come with some additional services like insurance or cash back etc. debit card does not offer that.
You have to track your spending you will not get any statement like you get in credit card.
Incase of purchase goods are faulty or you had disputes like this you will be in weaker position as you have already made payment through debit card.
You will not gain credit score as transaction made by debit card are not reported/given to other companies / credit agency etc.
Credit card:-
As name suggest it is credit provided to you for making purchase. Credit card allows you to do shopping on credit meaning you are borrowing money while doing shopping, this money will not be debited directly from your account like debit card. Mostly by month you will get bill of sum of item purchased by you.
You can make payment in full or in part, if you choose to make payment at later stage you will be charged with interest amount.
Advantage of Credit card:-
You need not to carry hard cash for shopping & it is not necessary to have bank balance in your account for making purchase.
You can purchase goods today but actual payment will be done by you later. (At your convince)
It will act as blessing if you want to purchase some items which are beyond your budget but still you need that.
You will get benefit given by bank about cash back, free insurance, reward points etc.
Mostly accepted at all place hence shopping will be joy.
 You can make full/part payment as per your convenience.
You can keep your records up to date as you will receive consolidated credit card statement every month.
You can withhold payment of merchandise in case of product purchased by you is  faulty/defective.
Some credit card also provide facility to withdraw money from ATM.
Disadvantage of Credit card:-
You have to remember payment due date, you will be liable to pay penalty / more interest rate  on slippage of this date.
You may end up spending more amount, which you may not afford in short card encourage you in making purchase of goods/service which you really can't afford.
Your shopping will become more expensive as interest rates are high and there may be additional hidden cost.
Lost/Stolen card may result in unwanted expense and lot of inconvenience.
Extensive uses of Credit card increases your debt and affect your financial adversely.
Apart from Interest some bank keeps additional charges so, you need to careful & understand terms and condition before taking credit card.
Purchasing things on credit may become habit which will be dangerous.
Wise thing is to understand terms and condition you should know whether there are any annual fees or other fees for specific transactions. Also make sure you understand the policies and fees for using your debit card at ATMs belonging to other banks. You should report loss /damage of card immediately to stop unauthorized usage.
Conclusion: – In current scenario Debit card facility is must for all but you have to make choice to take credit card or not, Credit card use wisely within limit is boon, but over use lead to several financial implications.