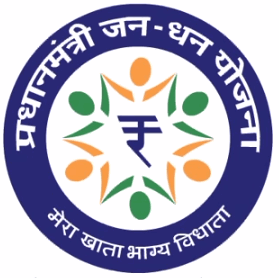 As per RBI hawala operator and money launderers can misuse Jan Dhan Yojana for Hawala & Black Money. Hawala operators can split big amount and using several bank accounts they can operate Hawala network.  RBI issues caution to banks in this regard.
What is Pradhanmantri Jan Dhan Yojana?
Jan Dhan Yojana was launched by Prime Minister Shri. Narendra Modi on 15th Aug, 2014. Prime Intention behind this yojana was to open bank account for every Indians. Several crores of accounts are already opened under this yojana across country. Target is set by Pradhan Mantri to open 7.5 Crore account by Jan, 2015. To achieve this target RBI eases KYC norms, only photo ID proof sufficient to open account. Banks are also in pressure to complete target of 7.5 Crore account. It is observed that banks are accepting any documents as KYC proof for opening accounts. Bank officials are not even bothered about checking genuineness of this proof. Easiness in rule of KYC and Lethargic behavior of bank official can give boost to Hawala and Black money.
How Jan Dhan Yojana can be used for Black Money Hawala?
Under this yojana anyone can open bank account. Even if you don't have valid identity document still your account can be opened under this scheme. These types of account will be called as Small Account.
Small account can be opened by anyone by just submitting self attested photograph and a signature or thumb impression in presence of bank official. These types of accounts will have credit limit of 1 lakh per annum and withdrawal up to Rs. 10,000 per month.  These accounts will be valid for 12 months can be extended after submission of valid ID and address proof.
If someone wants to keep black money at safe place can open multiple accounts at multiple banks and park his black money for 12 month without any issue. Even one can get interest on this black money.
Hawala Operator or money launderer can also take advantage of this yojana and can open accounts with multiple banks on multiple names. In absence of information sharing system by bank one can open these types of fake accounts in multiple banks and in multiple cities. Once accounts are opened work will be easy. These illegal bank accounts can be used by money launderer for illegal payment and money transfer.
What can be done to avoid this?
Bank should have common information sharing system like Aadhaar card.
Bank should have mechanism of triggering alarm for any big transaction under this scheme.
Bank official should check genuineness of KYC proof and no account should be open without KYC.
Cash Deposit limit could be set on these accounts per month Rs.5000.
RBI should strength KYC norms to avoid misuse of this yojana.
It is good that RBI raised cautioned to bank about misuse of Jan Dhan Yojana, but what about possibility of Hawala operater who is already making use of this yojana.
Time will reveal that this yojana will remain Jan Dhan Yojana or turn out to be Black Dhan Yojana.
Let's hope modi government take appropriate steps to avoid misuse of this Yojana.
Do share if you care!