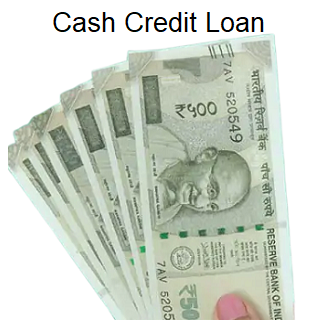 A cash credit loan is taken by business owners or company to fulfill their working capital requirements. Working capital requirements include payment of labor wages, raw material purchase, managing supply chain, logistics, etc. This loan is also called as Working capital Loan. Bank provides cash credit loans to the company based on creditworthiness and reputation. This is generally measured by current assets and liabilities of the company. If you have established your business and you are in need of money, here is complete information about cash credit loan.
Also Read – 10 Best Instant Personal Loan Apps for Quick Cash Requirement
What is Cash Credit Loan?
A Cash Credit Loan is a short-term loan extended to a company by bank. This facility allows businessmen to withdraw money from a bank without keeping a credit balance. This facility is granted against security. The security can be in the form of the following.
Raw Materials
Finished Goods
Stock in Trade
Any other collateral
The borrowing limit is decided based on creditworthiness and collateral. The interest under this loan is charged only on the withdrawal of money and not on the withdrawal limit. This facility is generally extended for a period of 12 months. Multiple withdrawal within withdrawal limit is possible in the span of 12 months.
Key features associated with Cash Credit Loan are given below.
Key Features of Cash Credit Loan
Borrowing Limit – This limit is decided on the borrowing power or creditworthiness. A loan withdrawal is allowed up to borrowing limit.
Interest on running balance – Interest is charged on running balance only and not on the entire borrowing limit.
Collateral Security – This type loan is secured with collateral raw material, finished goods, fixed assets, property etc.
Minimum Commitment Charge – A minimum commitment charge is interest amount required to be paid by the borrower irrespective of credit usage.
Credit period – Credit period in these types of loan is 12 months. Once this period is over bank re-evaluate borrowing limit and make the changes.
Example of Cash Credit
Company XYZ is a television manufacturer. They purchase raw material and convert it into finish goods. The finished good is not getting sold immediately. So, a company's capital is stuck in the form of inventory. To run the business company avail facility of credit on their finished goods. This short-term loan facility is known as Cash Credit.
Advantages of Cash Credit Loan
Few advantages of Cash Credit are given below.
It can act as a very good source of working capital financing.
This type of credit is available easily at any bank.
Cash credit provides flexibility as loan withdrawal can be done many times up to borrowing limit.
The paid interest can be deducted from tax. This gives additional benefit in terms of taxes.
Incase loan is not utilized only minimum commitment charges needs to be paid
Best Cash Credit Loan – Working capital loan Comparison
A comparison of few famous bank offering Cash Credit Loan is given below.
| | | |
| --- | --- | --- |
| Banks | Interest Rate | Maximum Loan Amount |
| ICICI Bank | 8.75% to 16% | Up to 5 Crore |
| HDFC Bank | Contact the Bank for details | 10 Lakhs to 25 Lakhs |
| Bajaj Finserv | From 18% p.a onwards | Up to 30 Lakhs |
| IDBI Bank | 9.65% to 14.15% | Varies based on requirement |
| Mahindra Finance | Contact Finance Company for Details | Up to 25 Crore |
Things to consider before availing cash credit
The rate of interest at which this loan is offered is the first point of consideration.
You should check eligibility criteria and maximum permissible loan amount before applying for a loan.
Bank charges processing fee for giving loan. You should look at applicable charges on loan.
Check for the restriction placed by the lender on the loan amount to be spent. It should match as per your requirement.
Make sure to check your credit score and creditworthiness before applying for a loan.
You should also look at the requirement of documents and speed of getting loan approval.
Conclusion
Cash Credit Loan is a very good option for businessmen. However, the rate of interest in cash credit is very high. These types of loan can be availed easily by an old reputed company. However, for a new company it will be difficult to get such loans. Cash Credit can be a temporary option for fulfilling working capital requirement. But you can not rely on this option for the extended period of time.