Business loans have become an essential element for any small or big business. Whether you are an established entrepreneur or growing business professional, you will need money for every stage of business. Starting from working capital management to business expansion you can use business loans for funding your business. There are numbers for banks, venture capitalist, financial institutions and online websites that offers business loans. So, it becomes essential to know about business loan types, benefits and drawbacks before opting for business loans for your business. In this post, I will share best business loans in India for small businesses.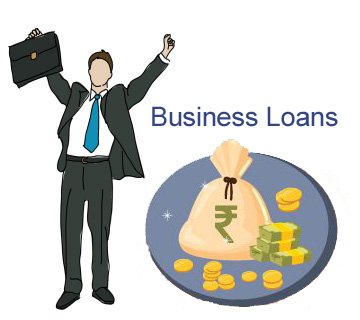 Types of Business Loans
#1 Term Loans
Terms loans are broadly classified into two types – secured loan and unsecured loans. If loans are given against collateral it is known as secured loans. The collateral could be property, shares, fixed deposit, land or machinery. If a loan is given without any collateral it is known as unsecured loans. You need to pay a higher interest rate for the unsecured loans.
Term loans are also identified by the tenure. If the tenure of the loan is for 3 years it is known as a short term loan. If the tenure of the loan is 10 to 15 years it is known as long term loan.
#2 Bank Overdraft
Bank overdraft facility is offered by the bank as well as online lenders. In this facility, you can withdraw money up to specified limit set by bank or lender. This facility allows you to withdraw money even if your account balance is low. The additional amount withdrawn from the account is known as a business loan (Bank overdraft). The interest will be charged on the overdraft amount.
#3 Bill Discounting
Bill discounting is a facility provided by the bank on the large purchase orders received by the businessmen. In this arrangement, seller get a loan up to amount mentioned in the sales invoice. The bank will check authenticity of the transaction such as invoice, delivery challan etc. Bill discounting is a very good option for financing working capital.
#4 Loan against property
Loan against property is loan given against residential or commercial property. It is one of the very good option to raise capital for business expansion. You need to submit original documents of property to avail this loan. The amount of loan will be decided by bank and it is usually based on market value of property.
#5 Unsecured Business Loans
Unsecured business loans is most popular loan option for the small businesses nowadays. You can avail this loan without collateral. This loan is generally given to person with higher credit score. This loan can be used for business expansion, project financing and equipment financing.
#6 Government Loan Schemes for small business
The government of India has launched special loan schemes such as MUDRA and PSB loans for the small businesses. Mudra stands for Micro Unit Development and Refinance agency. Mudra aims to offer low-cost financing to small organization, startup and new entrepreneurs. PSB provides term loan or working capital loan to the MSME. You can get business loan up to 5 Crore via PSB. They claim to give loan approval in 59 minutes.
#7 Finance from other private financers & Lenders
You can also use option to get finance from local private financer and lenders. There are many private financer that offers business loan or personal loans. The private finance option is risky in nature. The interest rate is very high in this option.
#8 Online Business Loans
One of the most convenient and hassle free way to get finance is via online websites. There are multiple websites and apps that offers online business loan option. Quick loan sanction and paperless operation are main advantage of this option.
Also Read – 20 Types of Loans in India
Best Business Loans in India for Small Businesses
1 SME Loan SBI
SME Loan is specially designed for small and medium enterprise. Under SME loan SBI offers wide range of products to the business owners. These loans can be secured as well as unsecured. SME smart score is one of the most simplified financing option offered by SBI. It is term loan provided for working capital requirement or acquisition of fixed assets. The maximum loan offered under SME smart score for manufacturing unit is 50 Lakhs and trade services is 25 Lakhs.
2 Insta Overdraft ICICI
Insta Overdraft is online overdraft facility provided by ICICI bank. You can avail this loan for the working capital requirement. The maximum overdraft limit under this loan would be 15 Lakh. Nil collateral requirement, minimum documentation, online process and no prepayment charges are advantages of Insta Overdraft by ICICI.
3 Business Loans HDFC Bank
HDFC bank offers wide range of business loan options. Competitive interest rates, transparent operation and fast disbursal are advantages of HDFC business loans. The business should have minimum turnover of 40 Lakh. The business should be profit making for previous two years to apply for this loan. The maximum loan offered under this scheme is 50 Lakh without collateral.
4 PSB Loans in 59 Minute
PSB Loans is 59 minute is business loan offered by the government. You will get in principal approval of business loan in 59 minutes using this platform. You need to provide income tax returns and bank statements of past six months to avail this loan. The maximum loan offered under this scheme is 5 Crore. It is an exclusive loan option for the MSME. The online process and quick loan approval are advantages of this option.
5 MUDRA
MUDRA is institution setup by the government to provide funding to micro and small enterprise for the credit needs below 10 Lakh. Mudra loans are classified in three types namely business installment loans for working capital, Vehicle loans and Business loans group loans for overdraft facility. As loan is baked by the government applicable interest rate is low.
Points to consider before availing business loan
You should consider following points while opting for business loans.
Interest Rate on which loan is offered
Applicable fees for process of loan
Features and Benefits offered
Prepayment charges
Documentation required
Time required for the disbursal of loan