What do you do for a living? If you are doing a 9 to 5 Job, it is very difficult for you to become rich. It is a reality that your salary paycheck alone cannot make you rich. In order to prove this argument let's do a small exercise.
Please make a list of five rich people you have come across.
You can include your friends, relatives or famous personality in the list.
Once your list is ready, please check do you find anyone on the list who is doing a job?
Well, I could not find anyone on my list who is doing job and rich also. The name which appears in my list is given below.
Vikas – One of my friend who is doing Diamond Business.
Manojkumar – My relative doing Real Estate Business.
Tejas – My relative doing Chemical Business.
One uncle of my colony who is running Textile Business.
My neighbor who is running Restaurant Business.
One thing which is common in all of the above is they are businessmen cum entrepreneurs and not an employee. They employ people to do the job.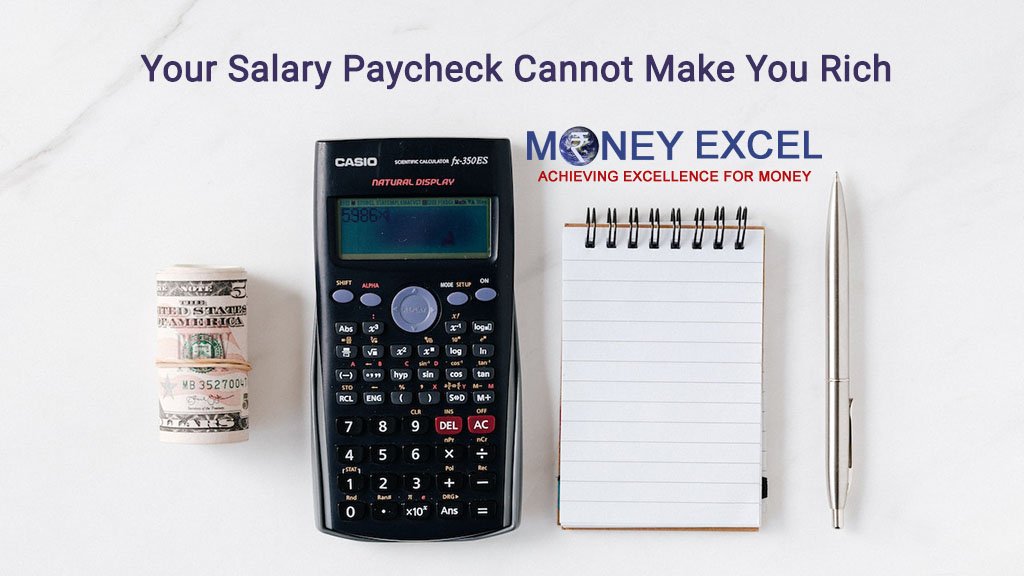 I have asked a similar question to my friends, and in their list of rich people also I could not find anyone who is rich and doing a job. If you think a while you may find one or two name who is rich and doing a job, but these people will be either with white hair or no hair. If you want to become rich with white hair job is not a bad option. You can become rich or crorepati in 15-20 years after getting 3-4 promotions. However, what is the advantage of becoming rich when you are older? You will be rich for your children and not for you. If you want to be rich for yourself business is the only option for you.
Also Read – 5 Reasons to Leave Job and Start Business today
How to become rich?
How to Leave Job? 
Everything mentioned above is correct but a big question is – "what to do after leaving a job?" If a similar question is popping up in your mind I don't have an answer to this question. You need to listen to your internal voice and find out that if you are prepared to take a big step of starting a business or not.
If you have a dream of doing something big in life you need to take a decision right now because, in future, it will be much more challenging to take this decision.
Your responsibility will increase and risk taking capacity will reduce.
Your salary will increase and you may do compromise that enough money is coming why I should try something new?
You must be thinking that it is good to give a lecture like this, but it is practically difficult to execute this choice.  Yes, it is difficult to execute this choice but not impossible.
Let's take some practical examples – Dhirubhai Ambani was petrol pump attendant once upon a time. If he could not have left that job, we could not have seen Reliance Industries. If Narayan Murthy could not have left Patni Computers job, biggest IT giant Infosys could have never been born. Even superstar Amitabh Bachchan was doing a job in Bird & Co. shipping firm before he became an actor. He has listened to his heart and started a career in the film industry and today he is the biggest superstar of the millennium. All these are big inspirational stories that will help you to work towards your dream.
Let's come back to the old question again How to leave a job and what to do after leaving a job?
Also Read – How to become rich while doing a job?
First of all, you need to decide what you are going to do after leaving a job. You must be having a financial obligation. How you are going to run the show without money? Follow the steps below before leaving a job.
Make Emergency fund – Living expense up to 1 year.
Zero down to the good business idea.
Make an arrangement of capital and resources required for the said business.
Quit the job and start a business.
If you have a problem in following any of above steps or if you are worried about failure in business. I suggest you to start a side business along with a job. It is an old and proven way to transit from job to business. You might have seen many people does side business after office hours and once side business generates the good income they quit their job.
Let me give you a small example from famous book "Connect The Dots" of author Rashmi Bansal. Mr. N Mahadevan was a professor in madras university but he was passionate about starting hotel. He joined small hotel in part time to understand their business. After gathering enough money and understanding prototype of business, he left the prestigious job of professor and started his own hotel called as Oriental Cuisines. Today Oriental Cuisines has more than 100 odd outlets across the country and giving employment to multiple people.
Also Read – Business or Job – Building Pipeline or Hauling Bucket
My Plan
You might be knowing that I am also doing a job and passionate about business. I would like to share my plan with you.
As I am inspired by education field, I have started small coaching class in part time. In addition, to that, I have started a blog called as Moneyexcel.com on which I am sharing knowledge about finance. My income level is growing. Once I reach to break even I will quit my job and fully concentrate on the business.
My friends are also giving wings to their dream in various ways. Few of my colleague has taken franchise of Kedyo Restaurant in Surat and started earning money.
Over to You
At last, I would like to say that in life you need to take the risk. No Risk means No Gain.
Remember you don't need an impressive degree or rich dad to dream big and make it happen. It's all about your intelligence, fate, and risk taking capacity.
In short your salary paycheck cannot make you rich you need to do business to become rich.