Amazon Pay Later is a facility for buying a product and paying money later. Amazon Pay later facility can also be converted to Amazon EMI Facility. You need to register for this facility before making use of it. This facility is offered by Capital Float or IDFC First bank. So, if you don't have enough money and still want to purchase a product from Amazon this facility is useful.  Let's explore what is Amazon Pay Later Facility and How it works?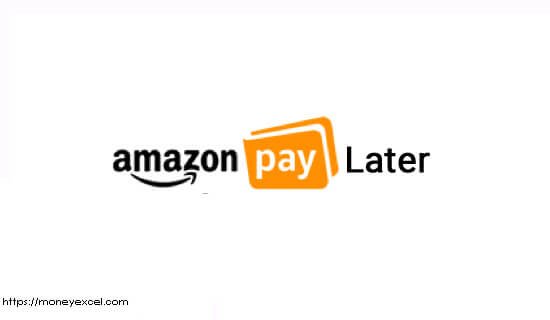 What is Amazon Pay Later – Amazon EMI Facility?
Amazon leading online e-commerce platform provides the facility of paying money later for the products. You can defer payment for next month at no extra cost or you can pay money in 3 to 12 EMIs. If you opt to pay later you need not pay any extra money. However, if you opt for EMI you need to bear applicable interest cost. This facility is useful if you want to delay payment for 30 days. You need to register for this facility. Steps to register for using this facility is given below.
You require Amazon.in account with a registered mobile number. Additionally, you also need a PAN card number and bank account. You also required valid address proof. A driving license, voter ID card, Aadhaar or passport acts as valid address proof. PAN card and KYC is mandatory. You will not able to use this facility without PAN and KYC facility.
You need to open Amazon pay later registration page and follow on-screen instructions for registration.
#1 Complete KYC Facility
You can make use of the existing KYC if you have completed KYC for Amazon Pay Balance Facility. If you have not completed KYC, you need to opt for OTP-based eKYC. You can also opt for KYC received from CKYCR under CERSAI. If you have completed KYC with other leading partners you can see that also.
#2 Verify Identity 
The next step is verifying your identity. If you have already registered KYC, you will be asked the last four digits of your PAN card number. In case you opt for OTP based eKYC you need to provide your complete PAN card number and Aadhaar number. You will get OTP on your mobile for validation.
#3 Accept Terms and Conditions
On your KYC completion, you will see the loan agreement on the screen. You need to read the terms and condition and accept the agreement to complete the registration. The sanction limit will be user-specific and decided based on various factors including credit score. Once you accept the terms and conditions this facility will be active for you.
Benefits of using Amazon Pay Later Facility
Benefits details for using Amazon Pay Later facility are given below.
No credit card detail required in order to use this facility.
You need not to pay any additional money or processing fee to avail this facility.
You need to pay money later after 30 days.
The facility of converting this option into EMI is available.
No pre-closure fees applicable on this facility.
You will get online dashboard to keep track of expense and repayment.
Auto repayment facility is offered on the site.
Important Points to Note about Amazon Pay Later
The lender partner will decide the applicable limit for the individual based on the credit score and credit history.
This facility is available only for one eligible item at a time. This facility is not given for multiple items.
The maximum limit of lending money via this facility is limited to Rs.60000 per year. RBI has a mandatory guideline that financial institutions can lend up to the specified limit to the person who has done OTP based KYC.
The customer will get an EMI facility up to 12 months. The EMI plans are for 3 months, 6 months, 9 months, and 12 months.
If you opt for the EMI facility you need to pay the interest amount. The interest amount is not fixed and decided by the partner at the time of lending.
As per me, this facility is good only if you are opting for a pay later facility where you make payment after 30 days. If you opt for EMI you need to pay additional interest to avail of this facility.
For more information visit – Amazon Pay Later Help Section.