Learning new skills is extremely important when it comes to business. As a business owner if you can not learn you can not grow. Business owners who are proactive about learning and growing grow much faster compared to others. If you are a business owner and wanted to know which new skills you should learn this post is for you. In this post, I will share 5 New skills that every business owner must learn.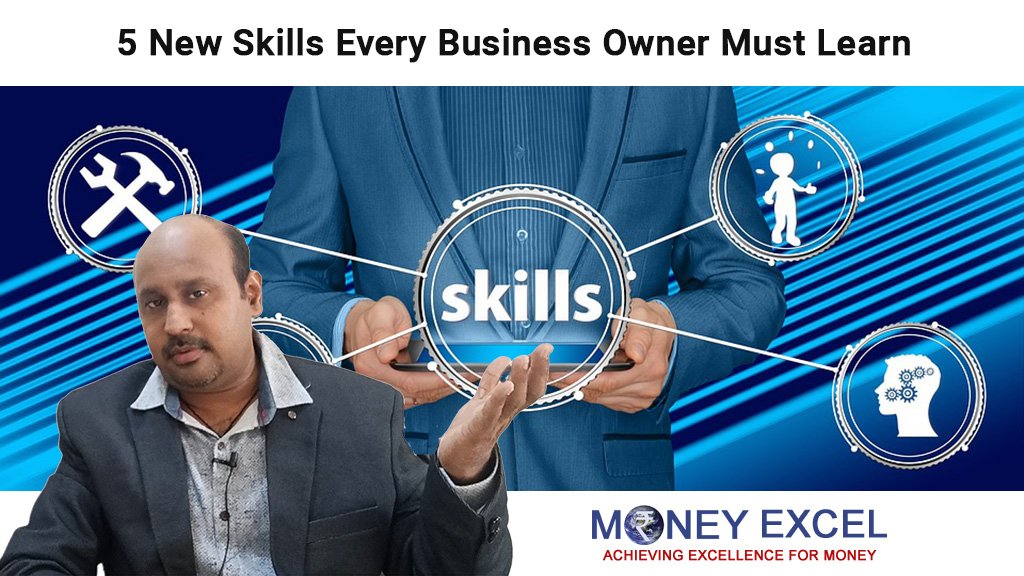 5 New Skills Every Business Owner Must Learn
#1 Master the capability of content marketing
The first skill which is becoming a necessity for every business owner today is to Master the capability of content marketing. Whether you are a B2B business or a B2C business doesn't matter. Today content is king. Content is the easiest way to grab customer attention, establish credibility and create curiosity about your product and services. 
As a business owner if you are not learning skills of creating content and marketing then you are not going to withstand competition. The usage of the internet is growing and people are consuming content on the internet like anything. By doing content marketing you can be in front of your customer and get more business.  
#2 Understanding How to Leverage AI Tools
AI – Artificial Intelligence is a new trend. As a business owner, you need to understand how to leverage AI tools for business benefits. If today as a business owner if you don't have a basic understanding of AI, you will be thrown away by your competitors. 
AI brings endless opportunities for business owners. You need not to be tech-savvy to use AI. You just need to yourself in which department you can implement AI tools that can minimize your input and maximize output. Artificial intelligence is going to become a core capability for every business owner in the next few years so make sure you learn AI as early as possible.
#3 Digital Marketing & Advertising
Digital marketing & online advertising are extremely important skills for the business owner. As a business owner, you should know how to market your product or services to generate leads. You can make use of digital marketing and paid advertisements to generate a lead pipeline and you will be able to grow your sales.
We live in the Internet era and the online advertisement industry is growing like anything. If you don't know digital marketing and online advertisement you can hire a digital marketing agency for your business.
#4 Data Analysis & BI
Data Analysis & BI (business intelligence) is next on the list of new skills that every business owner should learn. When it comes to a business lot of data gets generated in every department. The data generated should be analyzed using business intelligence skills. PowerBI dashboards offer very good visualization business owners can make use of this visualization for taking business decisions. Finance dashboards, Sales dashboards, and customer feedback dashboards are a few examples of dashboards. As a business owner, one should learn data analysis skills so that business decisions can be taken effectively. 
#5 System Skills
As a business owner, you should know how to design systems in every single function of your business. Your business should be system and process driven and should not be people dependent business. The most business owner thinks that systems cost money and system slow down things that are not true.
The system does not equal automation and technology solutions. System equals having predictable patterns that can give you predictable results in every single department. You should learn system skills so that your business can withstand and run independently without relying on specific people in auto pilot mode.
Final Words
So these are 5 new skills that you need if you are serious about building something that can be scaled up and something that will turn into a successful business. If you need any help in learning new business skills you can get in touch with me at sk@moneyexcel.com.