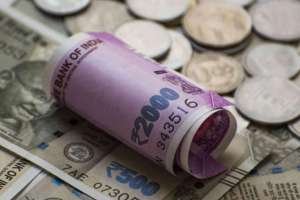 Which are Best Investment Options in India for 2018? Where should I Invest money in the year 2018? Well, before getting answers to these questions let's take a quick look at the year 2017. The year 2017 was a year of equity and cryptocurrency. BSE Sensex gave 28% returns to the investor in the year 2017. A Cryptocurrency was another disruption in the year 2017. Bitcoin turned out to be a real hero for many investors with a massive return of 5700% in 2017. In my opinion, stock market rally and upward movement in cryptocurrency are likely to continue in 2018. Keeping this in mind 5 Best Investment Options in India for 2018 are given below.
5 Best Investment Options in India for 2018
Stock Market
First best investment option for 2018 is stock market. One can generate a lot of wealth by investing in stock market provided investment is done in right stock at right time. There are many examples of Mutlibagger stocks like MRF, Caplin Point Laboratories, Infosys, TCS that have made investor wealthy over a long run. However, it is difficult to identify good stock for Investment. If you a skill to identify future multibagger stock for the investment you should invest in stock market.
Who should invest in Stock Market?
Knowledge and skill are must for stock market investment. If you have knowledge, skill and high-risk taking capacity you can plan to invest your money in stock market.
Also Read – 10 Best Short Term Investment Options
Mid Cap & Small Cap Mutual Funds
Mid Cap & Small Cap Mutual funds are one of the most profitable investment options in India. In last one year, few mid-cap & small-cap mutual funds have generated more than 50% return for the investor. You can opt for Systematic Investment Plan (SIP) or lump sum method for investment. It is better to select the direct mutual fund for investment. The direct mutual fund gives better return compare to normal mutual funds.
Who should invest in Mutual Fund?
If you want to balance risk and return mutual fund investment is for you. You can expect very good returns from mutual funds over a long run.
Cryptocurrency
Cryptocurrency is new investment option. This investment option is only for investors with a high-risk profile. If you are looking for quick gain on your investment you can invest in cryptocurrency bitcoin. However, it should be a very small percentage of your portfolio. The maximum cap on cryptocurrency should be 5% of your portfolio.
Who can invest in Cryptocurrency?
Cryptocurrency can be a bubble. The investor with high risk taking capacity can go for it. A risk-averse investor should stay away from this currency.
Must Read – Top 10 Long Term Investment Options in India
Peer 2 Peer Lending
Peer 2 Peer Lending is another best investment option in India. In this option, you need to lend money to individual or business through online services. You can expect 15-20% gain by lending money. However, it is risky investment option as a chance of losing money is high.
Who should invest in Peer 2 Peer Lending?
An investor with excessive cash and high risk taking capacity can opt for Peer 2 Peer lending option. You need to carry out due diligence before lending money to anyone.
PPF
PPF or Public Provident Fund is most popular investment option in India. PPF offers an interest rate of 7.6%. PPF investment also offers tax benefits under section 80C. The PPF matures in 15 years. You can withdraw money from PPF account after 6 years.
Who should invest in PPF?
PPF is particularly relevant for individuals with a low-risk appetite looking to save money over the long term for retirement planning or any other long-term financial goal. A high-risk investor can also invest in PPF to balance their portfolio.