AI Tools can automize your task and improve your productivity drastically. AI tools are applications or platforms that use artificial intelligence (AI) and machine learning algorithms to help us in the automation, optimization, or streamlining of certain tasks. These tools also help in decision-making and data analysis. AI tools are becoming increasingly popular as businesses and organizations seek to leverage the power of AI to gain a competitive edge, improve customer experiences, and optimize operations. In this post, I will share 5 AI Tools. These tools can help you in your business. I am using these tools and it is extremely useful.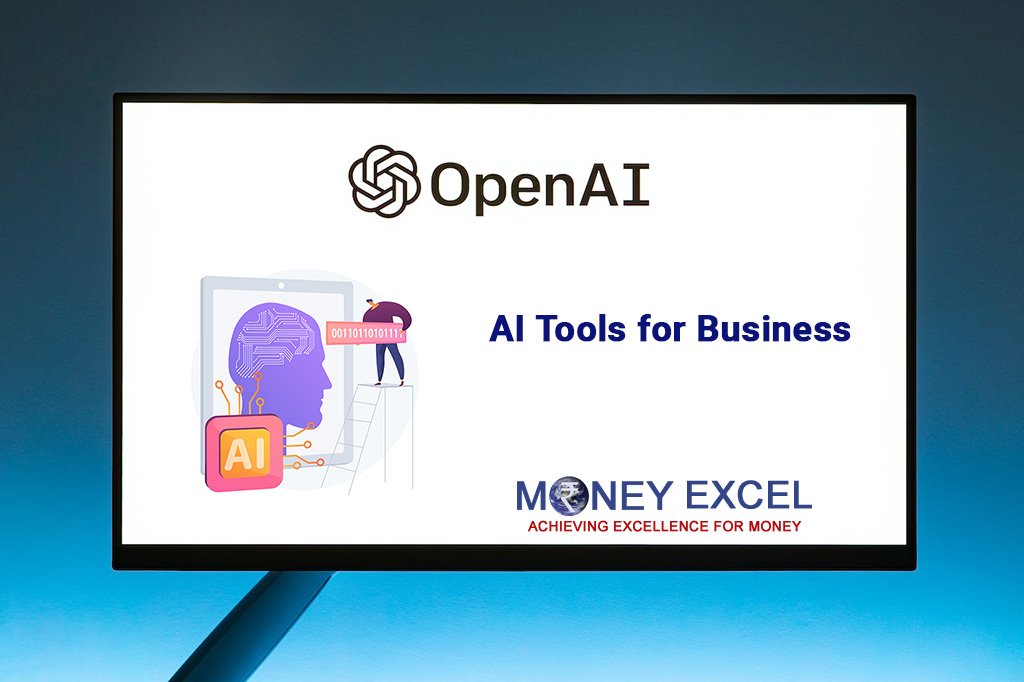 5 AI Tools For Business
The first AI tool is Firefiles.ai. I don't know about you, but I conduct multiple meetings in a day and most of those are on Zoom typically
they're back-to-back and Fireflies.ai takes notes of the meeting, notes down actionable, and maintains transcription of the meeting. I can search over meeting transcribe. I can set a reminder about specific parts of the meeting. Everything is automatic. Earlier I used to take the help of an assistant to get information or I was searching for records. 
This tool works on Zoom Google meets and Microsoft teams also.
There are many used cases of this tool. You can use this tool as an assistant, to automate meeting recording, podcasting, documentation, smooth communication, and collaboration.
The second tool is ingestai.io. This tool converts your documents to GPT-powered documents and allows you to chat with them. This tool saves a lot of time for the manager. Imagine when you have a new person joining your team or organization, he wants to know a lot of things about your organization. He has a lot of questions. Imagine if you have an AI bot that answers all his questions on your behalf just by learning from your documents.
Ingestai.io helps you to create an intuitive knowledge database. It's kind of a virtual AI consultant but with your knowledge. IngestAI enables you to quickly build and deploy ChatGPT-like bots that answer on queries based on uploaded knowledge-based (technical documentation, educational program content, company knowledge base, etc).
The third tool is Tango.us. This tool is one that I have been using to create SOPs (Standard Operating Procedures) or how to step-by-step guides. So if you are working in a company where there are a lot of documentation-related tasks that need to be done, this tool is for you.
Tango is simple and efficient. You just need to install Tango chrome extension and start this tool. Now, you need to click through your process and Tango creates documentation from that. So, no need to type and create documents. You can create documents with a click of a button.
Hoppy Copy is an AI-powered E-mail marketing and copywriting platform. You can use Hoppy Copy AI Tool to generate powerful copy for hundreds of different email marketing campaigns, drips, newsletters, and more.
You can write your e-mails, and newsletter much faster with this tool. AI Copywriter platform of this tool comes with an e-mail generator, e-mail automation, and a lot more. Hoppy Copy comes with additional tools such as AI Copy editor, Spam Checker, and content converter. It is one of the best copywriting e-mail marketing tool for marketers.
Notion AI is an all-in-one AI-powered workspace for your team. You can create a centralized knowledge database and document management system and use it for project management. Notion helps you to organize your task, track tasks, in writing work, and build a website. The AI tool, Notion AI helps you to do several tasks such as finding action items, creating summaries, and takeaways, and improving writing, translation, writing, and re-writing.
A Notion has a unique and highly flexible drag-and-drop text editor, where any AI-generated content can be easily rearranged and transformed.
Over to you
I hope AI Tools given above will help you in improving your productivity and growing your business. If you have come across any other AI tools which you want to include in the list, you can drop me an e-mail at sk@moneyexcel.com.