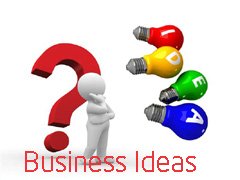 Good Business Ideas – Do you want to start a new business?  If so, you must have realized that starting a new business is not an easy task as a risk is involved in it. You may need to leave your full time job or may need to invest a big capital for starting a business. However, you can start a part-time business and keep working unless it is converted to full time business. So, here are 10 good business Ideas you can start with full time job.
10 good business ideas you can start with full time job
Tuition Class
First good business idea in the list is home based tuition class. This idea is suitable for the person with excellent teaching skill. This idea can be executed along with full time job. Initially, you can start with few students of a lower standard and gradually increase the batch size.
Hobby center
Hobby center or skill center is a second good business idea. If you are specialized in a specific skill like dancing, music or sports you can start your own hobby center as part time business. You may need to invest money in order to start hobby center.
Handmade items
You can start handmade items business along with your full time job. An example of handmade items is food items, decorative items etc. You need to also spend money on advertisement in the local market.
Interior Designer
This business idea is for creative people. It is recommended that you take training of Interior designer before starting this business. You need to establish yourself as an interior designer which may take some time. However, an interior designer is a very good business idea.
Event or Party/Wedding Planner
Event planner or wedding planner is in demand today. Maximum people take services from them for organizing event/party or wedding. If you are good at managing things and multitasking you can start your business of event planner. It is a very good business idea and can be started along with full time job. You need a very good team and good contacts to be successful in this business.
Errand Jobs
Providing an errand jobs service is another very good business idea. People are running out of the time and they are ready to pay money for errand jobs like utility bill payment, grocery delivery, gift delivery etc. You can start an online website for getting these types of job done. You required an efficient team of people to start this business.
Consultancy
If you are expert you can provide expert consultancy services as per your skill set. You can give consultancy in the field of accounting, auditing, advertisement, computers, business etc. You can earn a lot of money in consultancy business. However, you need to work very hard to become a successful consultant. Consultancy business can be done part time along with full time job.
Online Jobs
You can start making money by using online job portals. You need to view the advertisement, complete surveys or task in order to earn money using these portals. Income using this business idea is not fixed and depends on the time you devote online for the tasks.
Blogger
If you are good at writing and you have special knowledge about the subject you can become a professional blogger and earn a lot of money. This idea can be started in part time continuing your full time job. Once you become a blogger you can earn money using advertisement and affiliate marketing.
Web Design or Development
Another good business idea is to become a web designer or developer. You need to have technical knowledge about programming to become a web designer. You can bid for the project online earn money using this idea.
Over to You –
While deciding on a business idea, you need to consider factors like your passion and expertise. Another important thing to consider is how difficult and expensive business idea is.
Hope you liked business ideas described above. If you have any queries do post in comment section.
10 good business Ideas