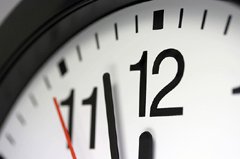 Rumors may sometimes suppress the fact behind any statement or situation. India is one such nation where people still believe in rumors. This is because of the elevated illiteracy levels. Rumors spread speedily and increase the number of supporters of the belief. The problem is that people belonging to this pool do not even try to know the truth behind these rumors. Though there are quite a few citizens who have started using internet, an information warehouse, to bring a change in this misinformation, this awareness needs to be started on large scale to let everybody know about the truth.
One such rumor that is prevailing at a fast pace among the Indian citizens is with regard to the right time to buy medical insurance policy. Many people think that they haven't reached the right age and thus, stay away from these products. Many people think that old age is the right age to buy these products. The reasoning behind this is that the human body becomes more prone to health issues at that age. They realize the importance of buying it at the earliest only when they see their family members or relatives struggling to gather money in case of a medical emergency.
The problem in a country like India is that a large percent of people are uninsured. These people do not have health insurance that could offer them help in paying off medical expenses. Thus, when they come across any medical emergency in their life, they are left with no solution, other than to face financial hardships. A person should buy health insurance, as it is the only tool that can help them in seeking quality medical treatment.
There should be some awareness program that aim at educating people on health insurance benefits and how easy it can be to pay medical expenses. These plans come with several added facilities that are useful in various aspects. One such facility that is deemed to be useful is an annual health check-up that keeps people aware about their health status.
One should know that these policies are meant to offer future medical protection such that settling off medical expenses is no more a fiscal burden over a family. The earlier these products are purchased, the larger is the number of benefits offered to the insured.
Let's discuss these benefits of buying health insurance at an early age.
The earlier these products are bought, the less is the amount of premium to be paid. One should be aware of the fact that the premium amount depends on the age of an insured. The lesser the age, the lesser is the premium. So, one can get health cover at early age. These plans can be purchased from the age of 5 years onwards, with their insured's parents being their proposers.
People should be made aware of the concept of waiting period, which is the time period after a policy issuance for which there is no coverage offered for certain treatments. Different medical insurance policies have different waiting period associated with the coverage of certain diseases. This means that an insured will be able to seek benefit, only if a policy is renewed regularly for these many years. There is no coverage offered before the elapse of this time period. Thus, the earlier the plan is purchased, the early these waiting periods elapse and hence, the plan can be more beneficial.
The other important benefit of buying it at an early age is that many people do not feel the need of filing a claim at that age, which helps them to increase their sum insured, as insurer offers cumulative bonus for every claim-free year. This bonus adds to the cover amount and increases the same.
People should also ponder over the fact that the number of plans offering coverage at early age is far more than the numbers of plans offering cover in late 40s or later. Thus, an individual gets wider options to choose from at an early age. Many of these products come with cover-ceasing or maximum entry age, thus permitting cover to people only till that particular age.
Furthermore, there are many more benefits that an individual can enjoy on buying a medical insurance policy at early age.
One should also remember to buy health insurance with lifelong renewal feature, as it helps them to enjoy coverage for the whole life.
Remember: – You may delay, but time will not.