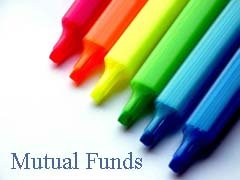 Holi is on the way and to make investor happy & colorful market regulator SEBI has issued a framework on 'product labelling' with color coding for mutual funds, a move that would help investors assess the risk associated with the schemes.
The guidelines would be effective from July 1, 2013, for all existing and forthcoming schemes, As per the norms, product labels carrying details about the schemes would be disclosed on the front page of initial offering application forms.
Besides, the labels would have to be placed in common applications forms and advertisements.
The regulator has also decided up on color codes to indicate the level of risk associated with the product.
A blue color coded box would indicate low risk, yellow would signify a medium risk, while brown would be representing schemes with high risk, Sebi said.
"In order to address the issue of mis-selling, a committee was set up to examine the system of product labeling that would provide investors an easy understanding of the kind of product/scheme they are investing in and its suitability to them," Sebi said.
Based on the recommendations by the committee, it has been decided that all the mutual funds would 'label' their schemes on certain parameters, it added.
The labels would include details about the nature of schemes "such as to create wealth or provide regular income in an indicative time horizon (short/ medium/ long term)".
Moreover, mutual funds would have to state a brief about the investment objective in a single sentence followed by kind of product in which investor is investing (equity or debt).
As per the guidelines, mutual funds would also have to include a disclaimer that "investors should consult their financial advisers if they are not clear about the suitability of the product".
Sebi said that the product label has to be placed in proximity to the caption of the scheme in the initial offering — Key Information Memorandum (KIM) and Scheme Information Documents (SIDs) — and common applications so that they are prominently visible to investors.
Advantage to Investor:-
(1)   With color code in financial product, investor can decide risk level investor is taking with money.
(2)   Easy understanding to investor to reduce mis-selling.
(3)   Peace of mind to Investor for selection of right product.
(4)   Investor can save time in doing research work.
(5)   Product quality will improve as more and more mutual fund try for low risk color label.