Navigating the complex world of credit cards can be difficult, but fortunately, it doesn't have to be. Making purchases online or in physical stores has never been easier thanks to magnetic stripes, expiration dates, 16-digit numbers, and EMV chips embedded into debit and credit cards. With minimal effort, you can identify which card best suits your needs with its low-interest rate and reasonable repayment terms.
However, before signing up for one, it's best to learn how they work and some of your options so you won't get saddled with debts. You can see tips for dealing with credit card debts on this page here. With some research into different banks and private financiers, you should have no problem locating a card that best suits your financial goals. Here is some information to get you started.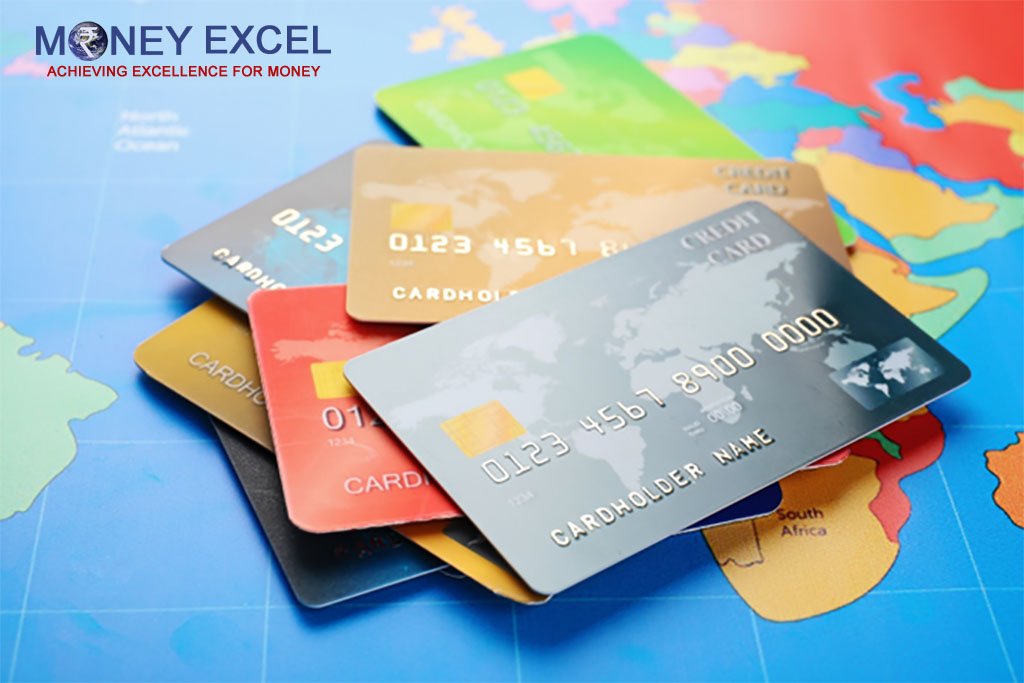 What are Credit Cards, and How Do They Work?
Credit cards are a popular form of payment used to purchase goods or services with borrowed funds from a specific institution. When you first use it, you agree with the financing company and make an implied promise to repay any amount you borrow plus any fees associated with using it.
When you're first building your credit, there are types where the amount of the line of credit typically corresponds to the size of the deposit you put down, making sure that the issuer won't be at risk if you don't pay them back. Others will let you borrow in an unsecured way if you have an excellent credit rating.
Each month, a bill or statement will show your spending, how much money is owed, and the interest rates that should be paid. Then, based on how often they offer payment terms, you will have a due date to pay off your balance in full or just minimum payments depending on what works for you. It's important to remember that paying late comes with additional fees, so always be on time if possible. This way, it costs less when budgeting for purchases made with the card.
Benefits of Using Credit Cards
Credit cards are an extremely convenient and secure way of managing finances. Aside from providing a safe and reliable payment source, they can also offer financial benefits such as rewards, cashback, frequent flyer points, and exclusive discounts.
Another benefit is that for those that are sensible with their spending habits and avoid delinquencies as much as possible, this provides a fantastic way of building up a positive score over time, allowing you to be eligible for larger amounts in the future. In addition, there is purchase and warranty protection, so the consumers are protected when the products purchased are defective.
Types of Credit Cards Available
Deciding on a credit card that matches your particular needs can be difficult. Standard ones offer users options such as cash advances and extended lines of credit for bigger purchases, all without the burden of annual fees. Premium types often provide more luxurious rewards, including access to airport lounges, concierge services, exclusive clubs, and discounted dinners at high-end restaurants. They are often combined with reward programs like travel points bonuses or cashback offers. With so many choices available today, choosing a great card that will fit your needs is easier than ever.
Balance transfer types are a great option to consolidate your credit as they typically come with lower interest rates. Secured types require you to put down a deposit or collateral held by the bank, and charge cards have no spending limits but don't allow carrying over balances from one month to the next. For even more savings, look into rewards programs such as discounts, air miles, and travel points, and this is all available when you choose the right card suited for your needs and financial situation. Search through the top issuers who can tailor their offers just for you.
How to Apply for a Credit Card
The application process doesn't have to be intimidating, and this is just similar to when you're getting a loan. It is all about researching the one that best suits your needs. The first step is to understand what kind of card you should be looking for and the limits, rewards programs, and interest rates associated with the offers.
Then, once you have narrowed down your choices, compare them side-by-side to determine which offers the best benefits in terms of annual fees and interest rates. From there, it's just a matter of filling out an application online or in person at the issuing bank. If you know the important details ahead of time, the application process can be seamless and hassle-free.
Find the Best Low-Interest Offers
Looking for the best low-interest-rate credit card can be a daunting task, but it is worth the effort to save on fees and interest charges. Researching different packages available from lenders such as banks and credit unions and on sites like kredittkortinfo.no/lav-rente/ is an important first step. Comparing interest rates, annual fee costs, additional service charges, rewards programs, and perks will provide the necessary information to decide which is the lowest-cost card for your situation.
While online research is invaluable in evaluating various credit cards side-by-side, speaking directly to a lender who can explain applicable terms and conditions specific to their products can complete the process with confidence. The effort to find the best low-interest-rate credit card will pay off in big savings in the long run.
Tips for Managing Your Finances Responsibly
Managing your credit card responsibly is one of the most important steps for budgeting wisely and maintaining healthy finances. When selecting a credit card, compare interest rates to find the one that works best for you.
After selecting a financier, make monthly payments on time and strive to pay off debt as soon as possible. Establishing a budget and tracking your spending will help keep your purchases in check. As an important reminder, avoid charging unnecessary items to your credit card and refrain from overextending yourself beyond what you are comfortable with financially.
How to Find Low-Interest Credit Cards?
Understand How the Whole Thing Works
As mentioned, the credit card is used to make purchases, receive cash advances, or pay bills. It works much like a loan and is backed by a financial institution that gives the holder access to obtain goods and services up to the limit given to them by a bank or a private financier.
They can help build up your score but can also be dangerous if you fail to make payments on time or stick to reckless borrowing habits. To ensure wise use of this financial tool, it's important to understand how it works, compare the terms and conditions of different offers, and look for the ones with low APR to minimize financial burden while taking advantage of the benefits associated with owning a card.
Consider the Features that Fit Best with your Lifestyle
With so many different packages and financial tools lenders offer today, and it can be overwhelming to compare all the features. To ensure you get the right one for your needs, it is important to consider all factors, including rewards, intro offers, and annual fees.
Many credit cards offer lucrative rewards programs that can benefit consumers who use them to swipe frequently. If you only use the credit for a short period, you might want to look at introductory offers with low or no interest rates and high rewards. However, it's worth noting that these offers are only available for those with a high credit score.
Annual fees are also an important aspect to consider. However, some have a fee associated with them, and many offer a reduced rate or even waive the extra costs altogether if certain criteria are met. So, when choosing the perfect credit card for you, do your research and consider the advantages and disadvantages of each offer and its features.
Research the APR
Researching the interest rates and comparing them can be daunting, but it is necessary to find the best option for your spending needs. You can compare the different interest rates offered by each provider and make sure you select one that fits in with your budget when you use an online calculator.
Knowing the fine print of the various providers and their conditions will help you identify which one provides the lowest interest rate that works within your financial goals. Look at factors like eligibility criteria, sign-up bonuses, and more to decide which card offers exactly what you need. With so many options available these days, conducting thorough research into interest rates will be very beneficial in achieving better returns in the long run.