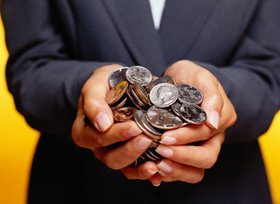 In today's world we find two types of people. One is wealthy people who don't care of money. They spend money without any hesitation. Second is Poor people who value money they think thrice before spending money.
So which one you are do you value money? Well let me ask you simple question. Imagine if you have 10 rupee what you will do? Well you must be thinking what type of question it is and what is value of 10 rupee today? Well if someone had asked this question before 70-80 years than answer could be I will purchase movie ticket or purchase some household or grocery by 10 Rupee but today you can purchase hardly anything by 10 Rupee.
Well you may be wrong. Today also 10 rupee is valuable for poor part of India. This story is inspired by Crime Patrol 10 out of 100 episode where it is shown that one child committed suicide because of 10 Rupee.
Value of money – 10 Rupee True Story
Story goes like this in small village in orrissa one poor family with children's was living happy life. Although they were poor father mother use to educate their children's in school by taking help of sarva sikhsha abhiyan. Sarva Shiksha Abhiyan (SSA) is Government of India's flagship program for free and compulsory Education to the Children of 6-14 years age group.
Out of this children's girl Mausmi was very good at study and she like to study very much. Her father was doing carpentry work. Everything was going well but on one unfortunate day due to small accident her father's body got paralyzed. Entire saving of family was spent on his treatment and medicine of her father.
Now they have no money for survival. To survive mother was doing some work. As Mausmi was found of study she continues her studies. After sometime due to lack of money she was finding difficulties in studies. She was not having even 10 rupee to purchase book or pencil for study.
She asked her parents to for 10 rupee many times but survival was prime concern for parents not education. At last due to lack of 10 rupee she committed suicide. You can watch this full episode in following video.
Hidden message from this story –
Value for Money
Spend Money Wisely
Avoid unnecessary expenses
Create Emergency Fund
If you have enough money please help needy people
Giving is living
Imagine one small child is committing suicide due to lack of 10 rupee unbelievable right. We live in country where we have two types of people rich and poor. At one side people have lot of abundance and at other side people have question of survival.
Well I am not socialist of activist who can bridge this gap but by this article I am just trying to open eyes of people who don't value money.
Jago Indian Jago!
If you like this post or if you have sensitivity towards this topic do share this post on facebook and twitter!