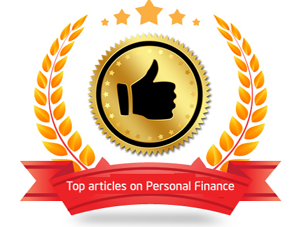 Never stop learning, because learning is best earning. Keeping this thought in mind today we will try to learn valuable personal finance lessons from the Top Personal Finance bloggers of India.  By now you must be aware of top personal finance bloggers of India and started following their blogs. All these personal finance bloggers are spreading their voice of wisdom by keeping you aware about finance matters.
I thought to capture their knowledge about various personal finance topic in a blog post so that it would be beneficial for all readers.
Top articles from Top personal finance bloggers
Best Online Term Plan
The first step towards financial planning is purchasing a term plan. A term plan gives financial security to your loved one in your absence. Top articles on Best Online Term Plan are given below.
Top 7 Best Online Term Insurance Plans in India – This article is written by Mr. Sreekanth Reddy of Relakhs.com. You can get following useful information from this article.
Term life insurance plan
Online Term Insurance Plan benefits
7 Best online term insurance plan in India based on various factors such as brand name, claim settlement ratio, premium amount.
How much insurance coverage you should take?
NRI and term Plan
Risk riders associated with term plan
Other frequently asked questions about term plan.
Best Online Term Insurance Plans in India
Health Insurance
Health insurance is another essential aspect when it comes to financial planning.  You should cover your entire family with a good family floater health insurance plan. In the market, we find a number of health insurance policies. The article mentioning checklist of buying health insurance policy in India is given below.
Buying Health Insurance in India? Follow this 13 point checklist – This article is written by Mr.Manish Chauhan of Jagoinvestor. The article gives insights about health insurance policy in India. It also gives information like –
How to select good health Insurance?
One should take Individual cover or Family floater.
Important features to compare about health insurance.
Top up health insurance policy.
Buying Health Insurance Policy in India – Information Guide
Best Mutual Funds
Once you are insured with life & health insurance you can invest your surplus money. One of the best ways to invest your money is a mutual fund. Systematic investment in mutual funds can make you wealthy.
If you are keen to make an investment in mutual funds you can refer to an article written by Mr.Suresh KP of MyinvestmentIdeas – Top 10 Best Mutual Funds for Long term. You will get following information from this article.
A method for selecting best mutual funds.
Top 10 Best Performing SIP Mutual funds.
Fund Objective and Performance
Reasons of making investment in these funds.
Stock Market
Stock market investment is high-risk high-return investment option. If you want to invest your money and looking for best stocks for the long-term investment you can refer to an article written by Raviraj – 10 Best Stocks to Buy for Long Term. The information given in this article is as follows.
10 Best stock for long term investment.
Why these stocks are good bet for long term?
Last 5 years returns of these stocks.
Gold
Gold yellow shining metal is liked by every Indian. Indian always park considerable amount of money in gold. If you are also planning to invest in gold here is article mentioning various Ways to Invest in Gold – This article is written by Kirti Desai of Bemoneyaware blog. It is a very useful article giving following information about gold.
Ways to invest in gold – ETF, Gold Saving Scheme, Bar, Jewellery.
Pro and Cons of the various method of investing in gold.
Important factors to consider while buying gold in various forms.
5 Signs of checking purity of Gold
Income Tax
If you are paying excessive tax and interested to save tax via tax planning. Here is post by Mr.Chandrakant Mishra from PlanMoneyTax – How to Save Tax in India – 1o Ultimate Tips for Salaried. In this post you will find following information.
Save Tax via salary restructuring.
Investment Option to save tax
Expense eligible for Tax saving
Home Loan Interest Payment
Other Tax saving Instruments
Business Ideas
Today many young and dynamic people are looking for business ideas. They want to leave their job and start own business. If you are one of them you can refer 90 Business ideas with low investment – article written by Raviraj. You can get information about top 90 business ideas with low investment.
Small Investment Scheme
One of the best small investment schemes is Sukanya Samriddhi Account. If you are planning to invest in Sukanya Samriddhi Account you must go through article by Basavaraj – Sukanya Samriddhi Account – When to invest to earn more returns? In this post Basavaraj has given useful information about –
Sukanya Samriddhi Scheme Rules
Best time to invest in Sukanay Samriddhi Scheme
Calculation of SSA
Sukanya Samriddhi Account – Calculator Download
Best Investment options
If you are looking for best investment options you can refer to article written by Mr.Parsha of Smart Money Goal Blog – 15 Best Investment Options, Plans in India for beginners-Long & Short Term .In this post you will get information about best investment options of India like PPF, NSC, SCSS, Fixed deposit, Pension scheme, mutual funds, real estate, equity etc.
 Other Personal Finance Post you must read –
7 Best ways to Earn Money in India without any Investment – By Pardeep of Cash Overflow
Do it Yourself – Financial Planning – By Pattu of Freefincal
How I Quit My Job and Found Myself – By Vishal of Safalniveshak
Tax planning – How to save Tax legally in 8 different ways – By Karan of CharteredClub
 How to Fill 15G and 15H Form – By Amitkumar of Apnaplan
I hope I have covered almost everything related to personal finance. If you think any top article related to personal finance is missing in the above list let me know by the comment section. I will surely add it to the list.
One more thing don't forget to appreciate and subscribe to all personal finance bloggers. Give them a reason to continue blogging for you.
All the Best and Happy Investing!