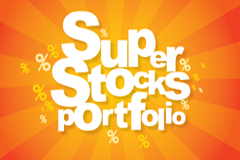 Dragged by the domestic political crises and global turmoil, Indian market continues to be volatile. Brokerage Dolat Capital feels that unless concrete action takes place at the structural level, market could face an uphill task to re-rate in a material way from here.
So, here are 6 preferred picks by Dolat Capital that you can buy for better gains this spring season.
Target: Rs 1050 per share
Rationale:
*Earnings driven by strong UV sales led by succesful new launches
*Macro headwinds continue to affect the demand in the tractor segment.
*Valuations attractive and subsidiairies adding significant value
Target: Rs 385 per share
Rationale:
*Large deal momentum to drive quarterly deal additions to USD 100mn
*GIS and NITL recovery to support OPM recovery
*Growth broad based across verticals except for BFS
*Maintain outperformer rating among small cap stocks
Target: Rs 580 per share
Rationale:
*One of the key beneficiary of reversal of interest rate cycle. 62% of Yes Bank's deposits
sensitive to bulk deposit rates which we expect to soften from 1QFY14
*No major asset quality threats, NPLs should remain one of the lowest in industry
*Expect 29% CAGR in net profit, second only to HDFC Bank
Target: Rs 290 per share
Rationale:
*Amongst few banks which saw improvement in asset quality
*Fresh non-performing loans (NPL) formations should trend downwards
*Net profit CAGR of 32% over the next two years, one of the highest amongst PSBs
Target: Rs 272 per share
Rationale:
*Sustainable leadership position with high brand recall and strong distribution
network
*Moving towards outsourcing model to improve return ratios
*Short term consumption slowdown may hurt, but structural story remains intact
Target: Rs 3285 per share
Rationale:
*Jockey a strong brand in innerwear maekrt
*Management confident of achieving 25% CAGR in revenue.
*Focus is on expanding retail stores in existing cities
*Women and Leisure wear would drive growth.
*Estimate a revenue and PAT CAGR of 24%