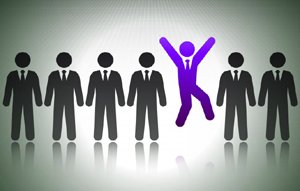 Startup is buzz word that is booming today. Five years ago, if you had told anyone to quit their job, and start business, their response would have probably been a straight 'NO'. Ask the same question now, and you'll find a lot of people willing to take the chance. What has changed in these five years?
Valuations of successful start-ups have hit an all-time high – Flipkart, SnapDeal
Government is supporting new Startup – Startup India
Funding for early-stage start-ups is more available than ever
Cost of entry for a start-up is at an all-time low
Start-up incubators and accelerators are popping up everywhere
Social media is acting as a boon for entrepreneurs and start-ups
Large corporations have lost their ability to innovate
Women are a growing force as entrepreneurs
Although you can establish startup but your success will depends on various factor. In this post I will discuss in detail about what is startup? and key factors affecting success of your startup.
Also Read – 5 Innovative Startup Business Ideas
What is a Startup?
A start-up is a company working to solve a problem where the solution is not obvious and success is not guaranteed. A start-up is a young company that is just beginning to develop. Start-ups are usually small and initially financed and operated by a handful of founders or one individual. These companies offer a product or service that is not currently being offered elsewhere in the market, or that the founders believe is being offered in an inferior manner.
Key factors affecting success of startup
Starting a new business in this economy may be tough, but it's not impossible. Here is the checklist one should consider and prepare before jumping into a start-up:
A good sense of timing: It can be in two ways: i) Picking the best moment to launch a business and ii) Getting the business plan completed and bringing the business off the ground quickly. So many start-ups fail simply because they delay in early development and never even get off the ground.
The cleanest budget on the block: It is important to have a detailed budget before you spend a single penny. Every area of the business should be carefully accounted for and the budget should be adhered to as closely as possible. 
Self-discipline: In every way, running your own business especially during its start-up phase requires discipline in all areas. Decide what needs to be accomplished by when, and force yourself to stick to your benchmarks.
Super-sharp social skills: – Popularizing and marketing a start-up and its products is not an easy job. There are various social media through which start-ups can publicize themselves.   
Ability to adapt to changes: The best start-ups are always willing to adopt new technologies. Adapting to change can lead to major breakthroughs. During the early years, the start-up will need to iterate the product plenty of times until they are able to find the secret sauce and get it right. 
Also Read – 10 innovative startup ideas – New Business Ideas you must explore
Fundraising skills: Cash flow is the bloodline of any business. This means that businesses can be ruined with inadequate capital. Successful start-ups are the ones that have sufficient capital to run their business operations.
Indian Start-up Environment
In recent years, the Indian start-up ecosystem has really taken off and come into its own driven by factors such as massive funding, consolidation activities, evolving technology and a growing domestic market.
The numbers are telling from 3,100 startups in 2014 to a projection of more than 11,500 by 2020, this is certainly not a passing trend. It's a revolution. And it's going to change the way the markets are working today in India. There are many successful start-ups, here are few of them that are growing rapidly and changing how an existing industry works in the process.
A new start-up is an ultra-risky project, and on an average, nine out of ten start-ups normally fail in India. Success stories are important, but there are always many failures which build towards that success.
Start-ups will keep starting up, and sharp strategizing can steer them to success.