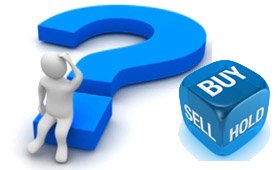 Sensex hits an all-time high 24000 and investors are laughing. BSE Sensex jumps 1,500 points in the last three trading sessions perhaps it is first time in history. This rally is purely based on Exit poll result. Everyone is assuming that NDA will form next government and Narendra Modi will be next PM.
This rally may tempt you to participate in the market, what should you really do?
Is it right time to participate in stock market? We are herewith answer.
Investor should stay away from market till election result. Many stocks are overvalued and these stocks could burn your hands if election result are not in favor of NDA. Current rally is based on speculation about election result. It is very difficult to predict that what will happen on 16th May. If NDA get majority market will jump by 2000 points but NDA will only get 220 seat of less market may crash by 2000 points or more.
How market will react on election result?
It is very difficult to get answer of this question. If we take a look at last two election results of 2004 and 2009 they are exactly opposite. In 2004 Sensex reacted negatively by hitting lower circuit limit and trading was halted for day. In 2009 reacted positively and touched upper circuit limit within 30 seconds of the market opening trading was halted for two hours.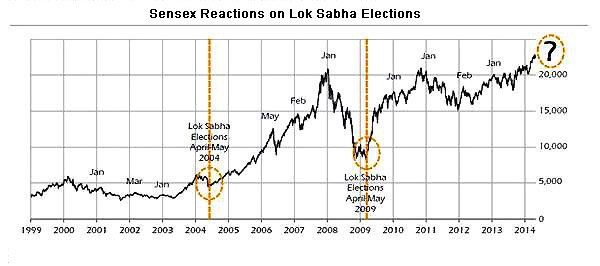 What should you do now?
Say No to new equity investment. It is time to adopt wait and watch strategy. It is not right time to invest in stock market. It is too late and it is advisable not to invest right now in this burning stock market. Limit your emotion and stick to your long term investment goals.
If you have already invested your money when stock market was down you must be sitting on good profit. Hold your stock. If market surge on 16th May you can book some profit in some selected stocks.