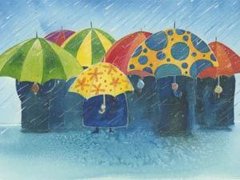 Term plan is most famous and adopted product all over India. In term plan once policy term is over you will not get any money back. In market now a days term plan is available called as "Return of Premium Term Insurance".
ROP term plan includes all benefit of term insurance with the added benefit that if you  survive till the end of the policy tenure, you will get back all the premiums that you paid for this policy.  You are simply awed by this feature and might be thinking to purchasing it, wait – did you take into account how much money you will actually get at maturity?
Similar to term plan comparison let's quickly check Return of Premium Term Insurance is worth purchasing or not.
Pure Term insurances policy is tweaked and introduced as new product as ROP plan. Feature of this product is:-
You will get insurance for term of the year for which you need to pay fixed premium.
In case of your untimely death, your dependents get the benefit of the life cover.
If you survive till time of maturity then, you get back the sum total of all the premiums you paid without any interest.
You must be thinking that at least you will be getting your money back in ROP plan while in term plan you are not getting anything back at end of policy terms. However, if you see premium of ROP plan you have to pay twice or thrice as that of regular term plan.
This means, that if you pay Rs 6,000 as premium for a term policy each year, you would be required to pay close to Rs 12,000 to Rs 18,000 for a return of premium term insurance policy. This premium amount varies from insurer to insurer.
At the end of the policy tenure minimum 5 year, you will get back only what you paid as premiums. If you purchase pure term insurance, you could have just paid Rs 6000 each year and put the rest Rs 6,000 in a PPF or SIP which would have reaped you a comfortable 8-10% interest.
In both cases you will get similar life cover so it makes much more sense to go for the traditional term insurance and invest rest of saving in good financial product. In short it is wise decision to stay away from Return of Premium Plan.