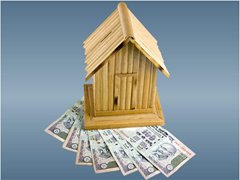 Rakesh 36, old friend of mine walked in to my office and said I want to discuss something about real estate with you He said: "My friend Samir has bought flat in Surat in the year 2006 for 17 lakh, same flat is costing today 34 lakh. Giving him 100% return in 6 year. Another example my cousin Kalpesh has purchase row house in 1998 with 15 lakh, same is costing today 90 lakh. This has given him return of 500% in 14 year."  I think real estate is good investment option I am also planning to take Home loan and invest in real estate "What is your recommendation on real estate?
I told Rakesh first thing you need to understand is that you are talking about absolute return & not CAGR. CAGR return in first case is 12.25% in 6 years and in second case it is 13.65% over 14 years. Return of 13.65 % is desirable return and not great return.
Second thing Real estate is good investment option but taking loan for doing investment it is not good.
Any investment done by using loan (other people money) will cost you more.
You will be paying interest component which will adversely affect your return.
If by any chance real estate price fall than it may cause big loss to you.
I have seen many people who think like Rakesh and invest in real estate to get good returns without understanding real return of real estate. Real estate hype has caught everyone's attention and everyone wants to earn lacs of rupees in short time. If you have excessive cash and you can afford investment in real estate than you can invest in real estate for diversification of your portfolio, but taking loan and making investment in real estate is not good idea.
I will try to throw some light on average Real estate returns in past 5 years in India.
Real return of real estate:-
In order to track performance of real estate National Housing Bank has developed index which is called as RESIDEX. At present, index is being developed only for residential housing sector & not for commercial sector. This index is updated every six month and at present covers 15 cities of India.
In order to calculate index value every city is divided in several Zones and samples of flats/plots are tracked for price change within 6 months. This price change value gives over all idea to draw index value city wise.
Lets see the RESIDEX values for 15 cities from 2007:-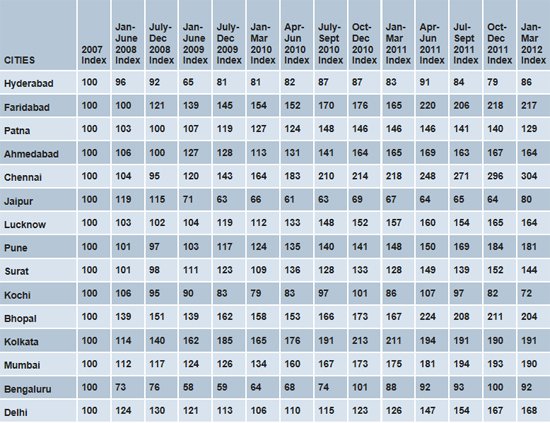 You can find out more information about city wise housing price index on NHB website.
According to RESIDEX Values for different cities by NHB, you can find out the CAGR return of Real Estate in different cities. Top 10 Cities according to CAGR from 2007 to 2012 are:-

Graphical Representation of the same data:-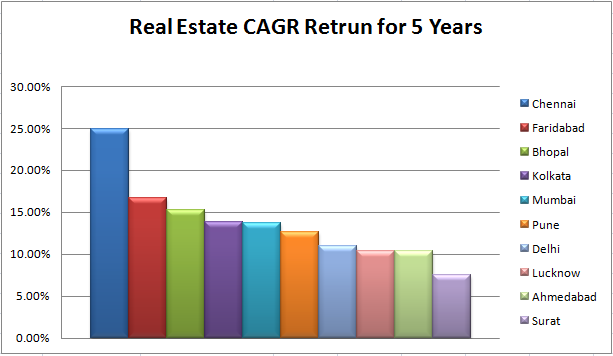 What one should do:-
Real estate is good investment option one should invest in it for diversification of portfolio. It does not mean that you should take home loan and invest or make compromise with your risk appetite. If you want to buy property make sure you can afford it. As property always bring additional expense.  If you can't afford it don't go for it.
Remember real estate is good investment option but not last investment option; you can make similar returns by investing in equity also.
Note:-NHB data presented above is treated to a subjective analysis due to the localized nature of real estate prices.