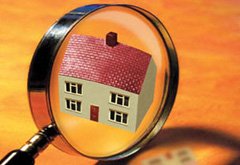 History shows that Real Estate Investment in India has been one of the most profitable types of investment. Real estate investment value changes from time to time therefore it is essential to have complete knowledge about the current market trend. For a fruitful real estate investment, one should keep a track of the market scenario. You can track price of major city at ET website. Before investing in the real estate you should know the different types of real estate investments. 
Major types of real estate investments:
Residential Real Estate Investments:
A residential property comprises properties like houses, apartments, buildings, flats, pent house, villas, townships, vacation houses, farm house where a family or a person lives in. Basic purpose of this type of investment is only for living either self or on rent.
Commercial Real Estate Investments:
Commercial real estate investment mostly deals with investments in office buildings. You can earn fair amount of money by investing in commercial properties. You can lease them out to companies and small- business owners, who would pay rent to use this property.
Retail Real Estate Investments:
Retail real estate investments consists shopping malls and other retail stores. In addition to the base rent, the landlord also receives a percentage of sales generated by the tenant store. Returns from retails are more stable as compared to offices. Retail leases are generally longer than the Commercial ones.   
Industrial Real Estate Investments:
It normally consists of storage units, or Industrial estate factory, mill or industrial land. Some of the important factors to be considered while investing in industrial properties are functionality, location nearer to transport facilities, building configuration etc.
 Mixed-Use Real Estate Investments:
These are the properties that combine any of the above properties i.e. commercial, retail, industrial into a single project. It is always possible to construct a building having all these three categories. This is a better option for investment because it measures the risk of loss and you can also benefit from the revenue and rent.
These are basic categories of the real estate investments. Beginner investors should look for each and every aspect of property before doing investment.