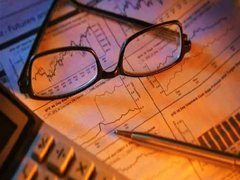 The finance minister has given final approval to Rajiv Gandhi Equity Savings Scheme (RGESS) today, this scheme was proposed in this year Budget as tax saving scheme to increase retail participation in stock market.
This scheme is only for first time retail investor with annual income below Rs 10 lakh. Maximum saving permissible under this scheme will be Rs.50,000 and investor will get 50% deduction on amount invested from taxable income for that year.
Initially scheme was only for equity investment but now government has opened door for Mutual Funds and ETF under this scheme.
As expected Investments made in top-100 listed stocks (BSE 100 and CNX 100) and public sector undertakings (Navratnas, Maharatnas and Miniratnas) would be eligible under the scheme. ETFs and MFs with these stocks as underlying will only be eligible.
To achieve disinvestment target, government has made provision that FPO (follow on public offer) of the above companies and IPO of PSU with turnover more than 4000 Carore would be entitled under this scheme.
The scheme will be only open to new retail investors, new investor will be traced on basis of PAN number. First-time investors who have opened their demat accounts but have not made any trasaction will be eligible for this scheme.
Similar to ELSS this scheme will have a three year lock in period but investor will be able to trade in securities after 1 year. However investor has to maintain their level of investment during next two years at the amount for which they have claimed income tax benefit.
Tax benefit will be withdrawn if investor fails to meet condition mention above.  This scheme will be beneficial for stock market but it is quite complicated for first time investor.
Still it is not clear that existent mutual fund investors will be eligible or not. Apart from above it will be very difficult by government to monitor this scheme closely.
Still we believe that this scheme will be beneficial to stock market. Do comment of share if you like this article.