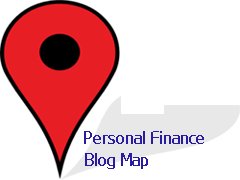 Today I am going to share Personal Finance Blogger Map. Many readers look for information about financial expert in their area for them this map will act as handy tool.
This map contains information about personal finance blogger location. Well I am not saying you to stop reading my blog but still it is better to read prospective of other bloggers about personal finance.
Click on a Marker
Find a blogger near you. Zoom out to see other bloggers.
Personal Finance Blogger India
Basu Nivesh
Basu Nivesh,Karnataka,Banglore
Be Money Aware
Be Money Aware,Karnataka,Banglore
Capital Mind
Capital Mind,Karnataka,Banglore
Fin Gyan
Fin Gyan,Delhi
Get Money Rich
Jago Investor
Jago Investor,Maharashtra,Pune
Money Excel
Money Excel,Gujarat,Surat
One Mint
One Mint,Goa
Saving Ideas
Saving Ideas,Maharashtra,Pune
Simple Tax India
Simple Tax India,Delhi
Tax Guru
Tax Guru,Maharashtra,Mumbai
Wealthy Matters
Wealthy Matters,Maharashtra,Mumbai
Personal Finance Blogger International
Add Your Blog
Are you a personal finance blogger? Add your blog to the map.
Adding your personal finance blog to the map is easy. Simply email me at info@moneyexcel.com or sgrowthfp@gmail.com with the following information:
Your Blog Name and URL
Your City (optional)* and State*
In this map we have one limitation marker points of same city is overlapping each other. To remedy this, I may change your city to a suburb of the main city, OR group you with other bloggers in the same city. The information will only be used to plot your point on the map.
One Requirement
Your blog must be a personal finance blog at least 1 month old, publishing 3 times a week.
Get the PF Blogger Map Badge!



Copy & Paste Following Code
Add this code to your blog:
<a href="https://moneyexcel.com/5416/personal-finance-blogger-map/" title="Personal Finance Blogger Map"><img src="https://moneyexcel.com/wp-content/uploads/2014/02/pfblogger-map.gif" alt="Personal Finance Blogger Map" style="border:none;"  /></a>