Open AI made the world's most powerful AI and they made it available for anyone in the world to use however they want. In the previous post of this series, I shared – How to start AI Business? – Ideation stage. In this post, I will share how to execute your idea and build Open AI ChatGPT business.
OpenAI spent seven years in billions of dollars making ChatGPT3 which means they made the product for you. They also provided free API that can be used to solve problems in the industry that you're an expert in and you can have an amazing AI product that makes money for you. 
Let me give you one example. In the previous post, we discussed the ideation of finding the right AI product that solves people's problems and generates a lot of money.  
The product which I shared in the last post, Tweet Hunter AI-based product is sold a few days back for two million dollars. What's remarkable about this is the business is only months old. This means AI has very good potential. So, far we have seen the ideation stage of finding the right business idea. Here is the execution part of creating an actual product and releasing it in the market.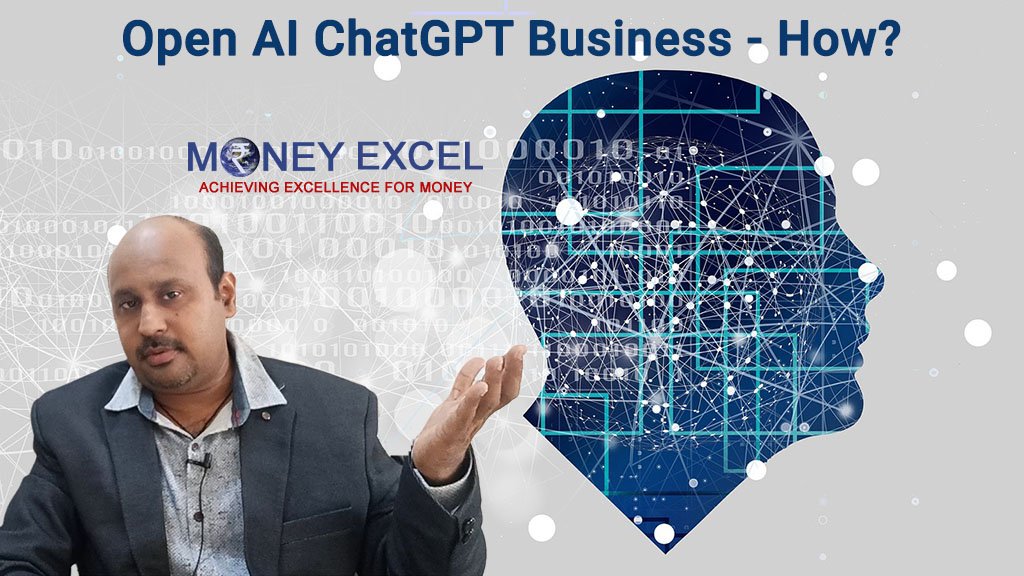 Open AI ChatGPT Business – How?
#1 Selection of Platform for Product 
The first thing that will come into the picture after the ideation stage is selecting the platform. The platform selection depends on identifying whose problem we're solving and what is the best way to deliver the solution to said person. So, when it comes to platform selection there are three main options.
Website Based Application

Mobile App

Chrome Extension 
Your platform selection depends on the problem that you're choosing to solve and you should choose the most convenient option for your target
demographic. Each platform has its unique pros and cons.
Web Apps are the easiest and the most direct. Under Web apps, you are simply putting products on your website. Web Apps are typically designed for people on desktops or laptop computers but can also be used on a mobile browser.  
Mobile App is the second option. But, if you go for a mobile app you have the challenge to get it approved in the app store. Additionally, for the mobile app, you need to make two separate apps Andriod as well as iOS. Apps are more expensive compared to Web Apps.
Chrome extensions are a simple and convenient way for the consumer. In the chrome extension, you do need not to install any separate platform chrome browser is enough. Chrome extensions are easy to develop also.
#2 How to make an Open AI product?
To build a good Open AI Product you will need a good developer whom you can trust. You can either find a good full-stake developer locally or another option is Upwork or Freelancer website. Upwork is essentially like a job posting board where Freelancers can look for jobs that they're qualified for and then submit to get hired for that job.
If you making a selection of your developer on these platforms, you need to be careful as a lot of these people may act like they are more skilled than they say. It is important to do your due diligence. Interviews and online exams are some of the techniques that you can use to find out or shortlist good developers. 
You may need multiple developers based on the product you are developing front-end developer, UX/UI, backend expert, and OpenAPI or AI expert. You need to be very clear about the functionality and working of your product. If you are going for the mobile app you will need a mobile app developer also. You can hire a developer for a specific time duration, on an hourly basis, milestone basis, or on a lump sum based on your requirement and budget.
#3 How to Do Project Management?
You have to be very good at doing project management. You need to stick to the project timeline. Project management ensures that everyone on your team knows exactly what they're responsible for and that you're able to track that everything is getting done on time. You can make use of a project management tool or internal docs and task management notions.
If you are good at application development you can go for Scrum or Agile-based software development work. Scrum is a more powerful and highly successful method. 
Now understand that some of your desired features may not be practical right away so you need to zero down to what is called a minimally viable product or an MVP. MVP solves that core problem. You can then offer this to a small group of friends or an online community to see if people will use your product.
Reddit is a very popular place for the AI Community another great platform is Product Hunt. If you want to see newly released tools or even get your tool featured you can make use of it.
MVP is testing that ensures that the product is good and focuses on improving the tool and adding new features down the line. 
#4 Marketing Product
Once your AI product is ready based on Open AI Chat GPT you can start marketing your product. Now marketing of the product is based on the product platform. If it is a web-based application you can start marketing your website using organic search. Another popular option for doing marketing is inorganic paid marketing or influencer marketing. You just need to know your user demographic and you can reach them easily. 
Marketing your AI product is extremely important so that you can reach to right customers and increase your business. 
Over to you
I hope you have got a clear understanding of starting an AI Business or Open AI ChatGPT business from idea to execution. Which AI business you are planning to start? If you have a good AI idea and looking for help or support you can reach me at sk@moneyexcel.com.