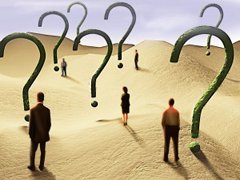 31st July is approaching soon and millions of tax payers are worried about filing income tax returns. However this year not everyone has to go through tax filing procedure.
The Central Board of Direct Taxes (CBDT) has exempted salaried employees from the requirement of filing the returns for assessment year 2012-13. The exemption from filing I-T returns is applicable only if "the total income of the employee does not exceed Rs 5 lakh and all following conditions are fulfilled.
1. The employee has earned only salary income and income from savings bank account and the annual interest earned from savings bank account is less than Rs 10,000.
2. The total Income of the employee does not exceed Rs 500,000 (total income means gross total income minus deductions under Chapter VIA).
3. The employee has reported his PAN to the employer.
4. The employee has reported his income from interest on savings bank account to employer.
5. The employee has received Form 16 from his employer.
6. Total tax liability of the employee has been paid off by the employer by way of TDS and the employer has deposited the TDS with Central government.
7. The employee has no refund claim.
8. The employee has received salary only from one employer.
9. The employee has not received any notice from the Income Tax Department for filing of
Earlier, it was obligatory for all salaried persons to file income tax returns under the Income Tax Act, 1961.
Tax payer has to worry less as this year income tax department had made special arrangement,  As per tax department officers special counters will  be set up in Delhi and 'Tax Kiosks' in various parts of Mumbai to assist people in filing income tax returns.
The Mumbai Income Tax Department will set up 'Tax Kiosks', manned by Tax Return Preparers, at various locations in city to assist individual and HUF taxpayers in preparation and filing of the returns. Prescribed fees of Rs.250/- per return shall be payable by the taxpayers to such TRPs.