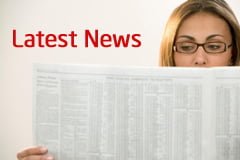 Its weekend time you must be enjoying. To keep you updated we are herewith latest news and weekend links of financial market and Investment world.
 Stock Market Update:-
This week was disappointing for Sensex. Sensex loose 182 points and it is trading on 20,217 level.
Top 5 Gainer are Tata Steel – 4.4%, Jindal – 3.9% , ONGC-3% , Hindalco – 2.7%, L&T -2.6%
Top 5 Losers are Sterlite 9%, Bajaj Auto 7%, Cipla 5%, Sun Pharma 4%, Hero Motors 3.4%
 Commodity Market Update:-
Gold price increased by 1.5% and silver price is falling by 1% this week. Latest Gold price is 30810 Rs/- per 10 gm and silver price is 46280 per kg.
Top News in Investment World:-
(1)    Muthoot Finance NCD:-  This week we have new NCD launch by Muthooth Finance it offers interest up to 12.25% and subscription of same is started on 18th Nov,2013.
(2)    Shriram City Union Finance NCD:- Shriram City Union Finance NCD is offering interest rate up to 11.5%  and rated AA by CARE.
(3)    SEBI new ESOP norms:– SEBI has proposed new ESOP guideline that will help companies on allotment of ESOP to employees.
(4)    Aviva India launched new term plan:– Aviva India has came up with online term insurance plan called as i-Life secure with built in income protection of 15 years.
 Weekend Links:-
We mostly believes that real estate is good for investment but reality may be different  see what first post says about real estate investment – Inflation is Killing Real Estate – Checkout why Property is poor choice for Investment
This week we have one incident in Banglore about ATM robbery few reader has given suggestion about ATM safety on first post checkout what they says –ATM Safety – Few suggestion by Readers
Narendra Modi is believed as future leader and PM of india and many stock analyst are bullish and making assumption about stock market see what goldman says-  Goldman Sachs bullish on Modi sees Nifty at 6900 by 2014 end
LIC is now stop selling around 14 different insurance policy  checkout news- LIC  to stop selling 14 these Insurance Policy
Sachin Tendulkar is awarded with Bhart Ratna checkout how he manage his brands –How will Sachin Tendulkar the Bhart Ratna manage his brand endorsement?